Ask a bunch of women what kind of skin they have and they'll probably all tell you they have combination skin. And it makes sense. Most people are oily in some places, dry in other places, have wrinkles around their eyes, redness around their mouth, blackheads on their nose and pimples in all different areas of the face. So why would you only use one kind of face mask?
That's the idea behind multi-masking, which uses different masks on different parts of your face, each to deal with a different skin issue, at the same time. It's like multi-tasking but for your face. Here are some multi-masking sets from a few of our favourite skincare brands.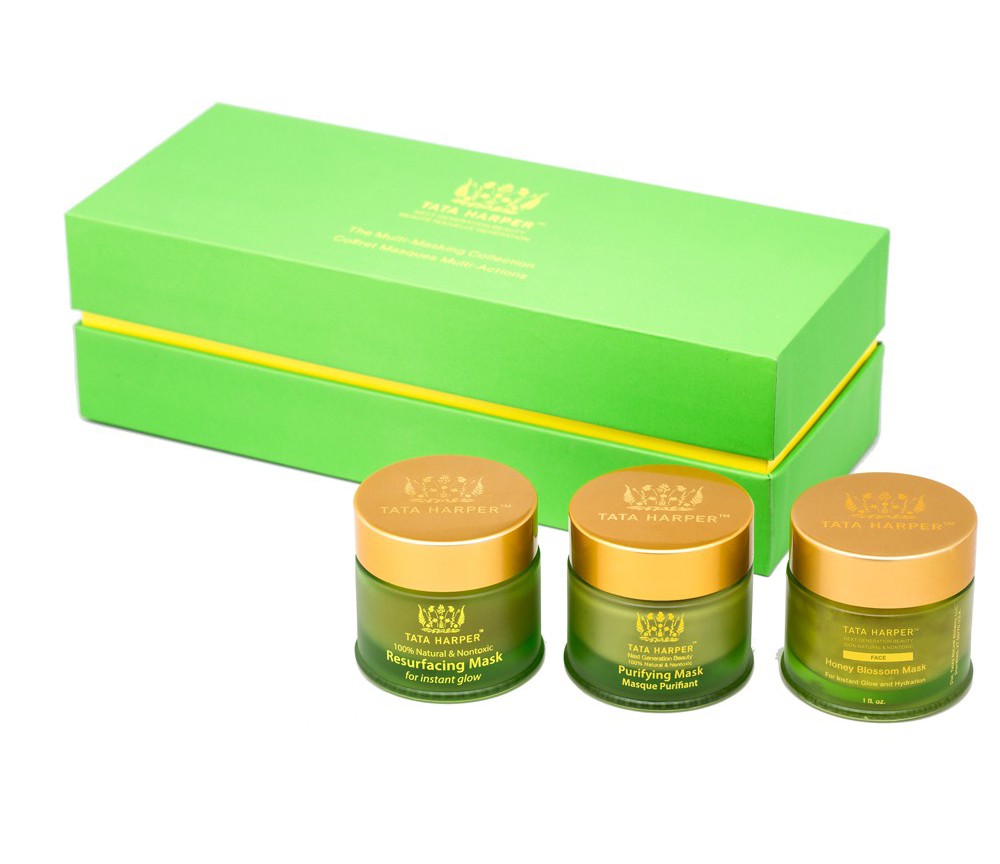 The Multi Masking Collection ($178) from Tata Harper is a bit of a splurge but it's worth it. Use the Resurfacing Mask over the entire face, the Purifying Mask to cleanse surface impurities from oily areas and the Honey Blossom Resurfacing Mask to increase moisture in the neck and chest.