From essential tools you need in your makeup bag at all times to purely fun and adorable novelty collectibles, this roundup of beauty accessories all make delightful finds in any beauty enthusiasts' stocking. Find a trinket to fit your budget here.You've still got time to shop yet. Browse through our top picks for any beauty junkie to see what else we recommend. The sooner you decide on gift ideas, the less time you have to spend scouring around hectic malls. Do the prep work online, and do it here!
THE FACE SHOP Holiday Beauty Blender Trio ($12)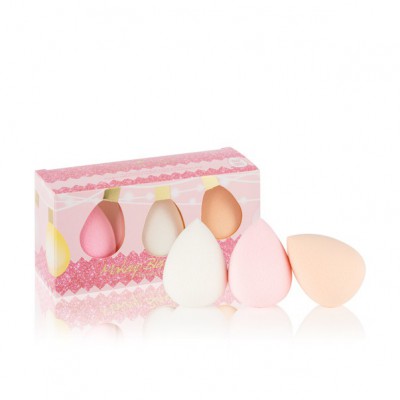 If you're looking for a quickie stocking stuffer that doesn't break the bank, THE FACE SHOP has proven that even beauty blenders can be cute and festive. This trio of makeup must-haves come in three pretty pastel shades and make the perfect addition to any last-minute gift list.