There's a reason why we think of high tea, posh dinners and fancy gifts every time Mother's Day comes around: it's because the strongest women in our lives are usually the ones who treat themselves the least every time they go shopping. We love them for always having our best interests at heart, but as the times change, it's important to let mothers, aunts and sister-friends alike know that they do deserve a dash of luxury in their lives.
While picking out designer handbags and jewelry is easy, few of us know how to pick perfumes that match our moms' personalities, from the ladies who like to smell like gardens to the ladies who would rather smell like firewood on a beach. Be it fruity, floral or aquatic, we've come up with a guide that covers all the major scent families in the market right now—as well as the newest fragrances we know that your role models will definitely love come Mother's Day.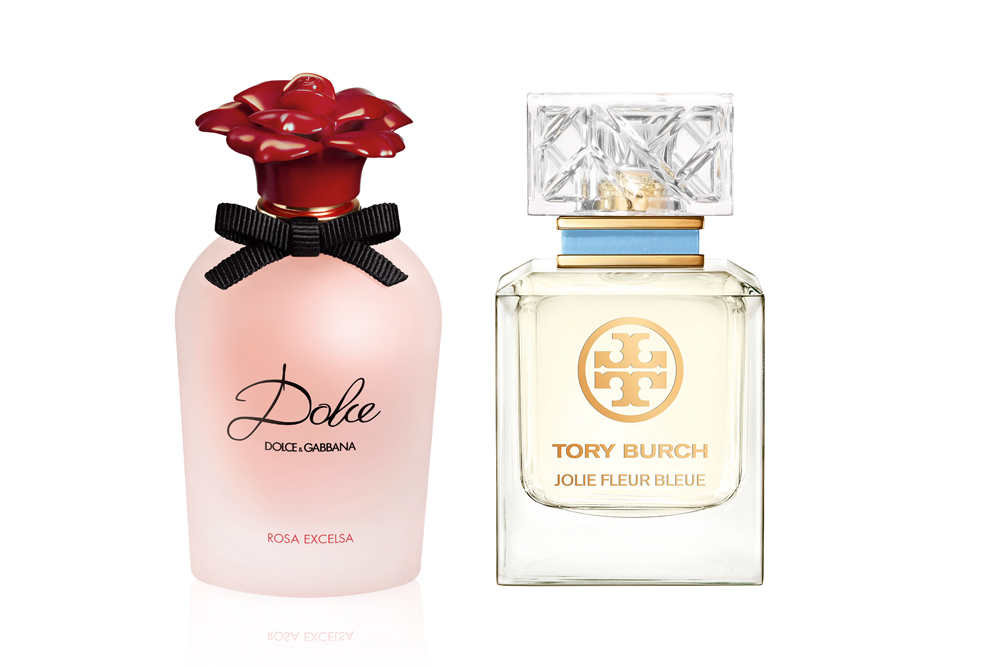 Floral scents work best for those with big hearts and gentle demeanours. Florals can get powdery or headache-inducing really fast, so it's smartest to go with the flowers that you know will match the gift-recipient's unique temperament. If they're a fan of the classically feminine and uncomplicated, try a perfume that elevates a single flower above the other base notes, like Dolce & Gabbana's latest fragrance, Dolce Rosa Excelsa ($109), which presents the rose in its most decadent incarnation. If you're looking for something more introspective or prefer duskier, exotic flowers, Tory Burch's Jolie Fleur Bleue ($100) balances out tuberose with an addictive, alluring jasmine that creates the perfect evening scent for either a night out or that five-course meal you've been feeling underdressed for.