Hair static is a serious problem in the winter and wearing hats doesn't always help. But we have to stay warm and we have to stay cute—so what's a girl to do? Rather than letting your locks loose and vulnerable to the threat of static, try one of these three easy and totally adorable hat hairstyles that look great under your head toppers and will keep your hair from clinging to, well, everything.
---
The Twisted Fishtail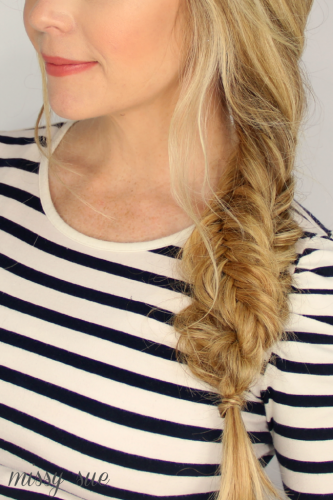 Image via missysue.com
Sweep all your hair to one side and part it into two sections. Fishtail braid the front section (a regular braid will work, too). Hold onto the end with one hand and loosen the braid with the other by pulling it apart for a thick messy look, then secure it with a hair elastic. Create a second fishtail with the back section or if you're feeling lazy just twist it all away from your face. Bring it forward and wrap the two braids around each other however many times you desire. Tie an elastic at the bottom and throw on your favourite beanie.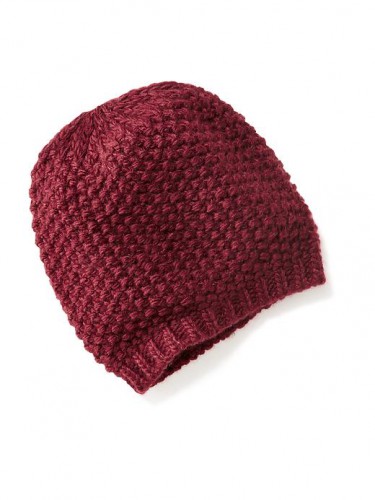 Popcorn Knit Beanie, $14.94, Old Navy