Lots of people talk about throwing out their entire bin of products and starting afresh with a completely organic/eco-friendly line-up. While I support the cause, I think it's much smarter to slowly phase eco-friendly products into your routine, rather than a quick purge and replenish.
To pursue a more green approach to your beauty routine, instead of loading up on vegan lipsticks and eyeshadows that you only use once in a while, invest in green versions of what you use every single day, like concealers and cleansers. Here are some easy-to-use starter products to green your beauty routine when you're just starting out: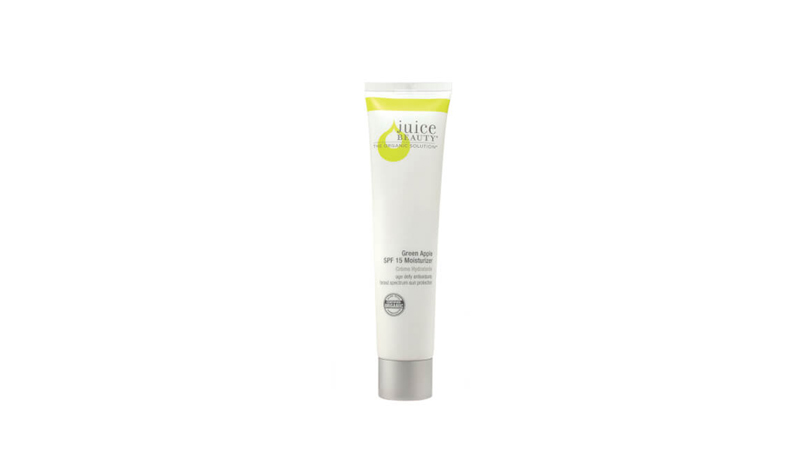 This vegan day cream is formulated without petroleum, propylene or butylene glycol, pesticides, artificial dyes, or synthetic fragrances, but what it does have is a refreshing scent and a generous supply of fruit-based anti-oxidants. As a bonus, Juice Beauty's Green Apple Brightening Moisturizer ($50) also offers a SPF of 15, which makes it a multi-tasker that's perfect for the warmer months.