Buying for any guy in your life can be tough task and men (some, not all) really don't tend to put too much thought into their personal hygiene products. But, he's your man, so of course you want him looking, smelling, and feeling his best when he's on your arm. We've come up with five holiday gift ideas for your man (or any guy in your life) in order of type, to help along in their grooming process.
---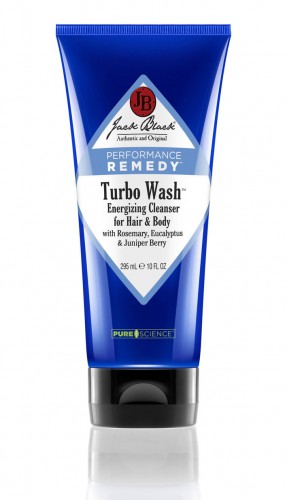 The Dude Bro
Jack Black Turbo Wash Energizing Cleanser for Hair & Body, $27-$59

This guy is the lowest of low-maintenance, the quintessential man's man who would rather spend his time catching highlights of the game while you get ready to go out than getting ready himself. Expedite the process for him with this 2-in-1 cleanser to simplify his showers.