Autumn always marks a happy time in the life of a beauty junkie as it's when  beauty brands pull out their biggest show-stopping product innovations and collections for their die-hair fans. This season, we're thrilled about the crazy amount of innovation in the nail section of the beauty aisle. Here are six new nail collections for you to try out this fall with product innovation and shades that will make your jaw drop!
Sally Hansen Color Therapy ($12, at drugstores)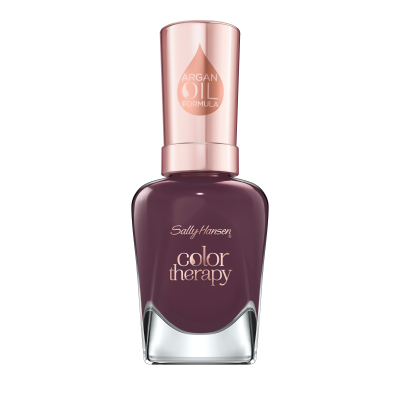 Between washing dishes, painting our tips (without letting them breathe in between colour changes) and hammering away at a keyboard all day, we're not always kind to our nails. Keeping the condition of your nails pristine is the aim of Sally Hansen's latest nail colour collection, Colour Therapy. The line boasts a nutrient-rich formula full of argan, acai and evening primrose oils to help treat your treat nails while you wear your favourite lacquer shade. Transform your nails to dry and brittle to strong and beautiful with this sans base coat system (this allows the nutrients to penetrate deeper into the nail bed), available in 33 different shades.