Autumn always marks a happy time in the life of a beauty junkie as it's when  beauty brands pull out their biggest show-stopping product innovations and collections for their die-hair fans. This season, we're thrilled about the crazy amount of innovation in the nail section of the beauty aisle. Here are six new nail collections for you to try out this fall with product innovation and shades that will make your jaw drop!
CND Creative Play ($9, at professional salons)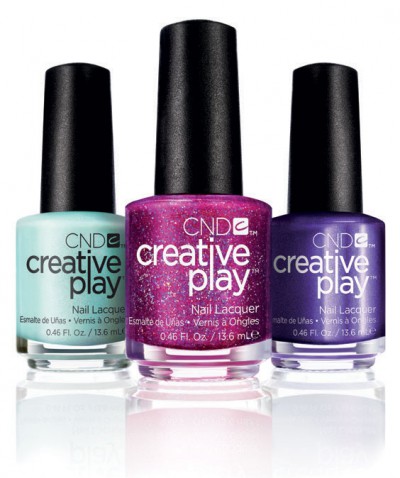 Designed for the woman who loves switching up her nail colour to match her outfits and mood, CND's Creative Play collection features a whopping 80 different lacquer shades in 10 different finishes (including glitter, pearl, metallic and transformer) to allow you to have a field day with your manicure. Warning: The amazing selection of shades and finishes will confuse you on which to choose first, but that just means you'll have to try them all one by one!