When you commit to a yoga practice, the benefits go beyond just the physical. In addition to a toned body, yoga can help you become more mindful and bring a more focused intention to everything you do. Support your practice and stay motivated to carve out studio-time in your busy schedule by adding some of these holistic beauty items into your daily routine.
Dr. Jart+ Pore Minimalist Black Charcoal Sheet Mask ($44)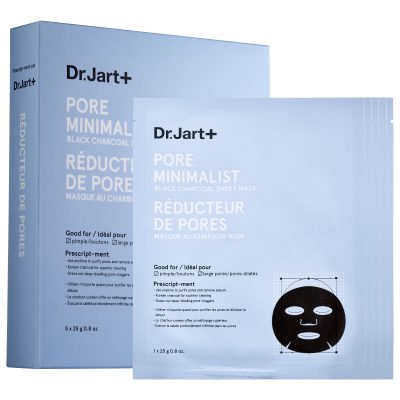 Treat stressed out skin with this easy-to-use purifying sheet mask made with activated charcoal, spearmint extract and clarifying arginine. Leave it on for 20 minutes and it'll lift dead skin cells, minimize the look of large pores, and remove excess sebum without irritation. It makes for a quick post-yoga class facial.