When you commit to a yoga practice, the benefits go beyond just the physical. In addition to a toned body, yoga can help you become more mindful and bring a more focused intention to everything you do. Support your practice and stay motivated to carve out studio-time in your busy schedule by adding some of these holistic beauty items into your daily routine.
Yuni Shower Sheets ($20)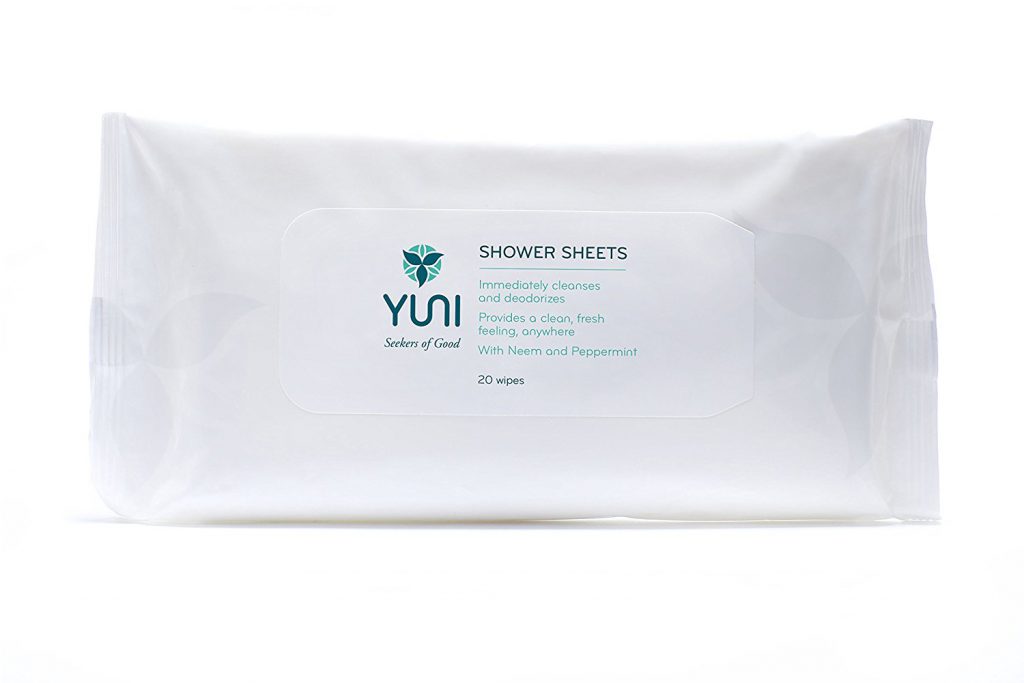 Rarely do you leave a hot yoga class feeling totally confident without a shower, but for those times you're rushing, stash these oversized body wipes in your bag. Each one instantly and gently cleanses, revitalizes and deodorizes skin without alcohol or chemicals. They're biodegradable and made with naturally antibacterial neem and energizing citrus, and they uplift your senses with 100 per cent plant-based aromas.