When you commit to a yoga practice, the benefits go beyond just the physical. In addition to a toned body, yoga can help you become more mindful and bring a more focused intention to everything you do. Support your practice and stay motivated to carve out studio-time in your busy schedule by adding some of these holistic beauty items into your daily routine.
Pai Instant Calm Collection ($38)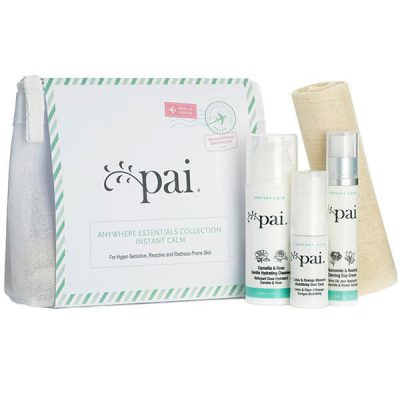 Packaged for the gym or yoga studio, this powerhouse cleansing collection has everything you need to feel completely cleansed and ready for the day: Pai's award-winning camellia and rose gentle cleanser, lotus and orange blossom skin tonic, chamomile day cream and an organic muslin cloth. This line is created for sensitive skin, and packed with nourishing omega 3 and vitamins A, B and E.