Our nation's 149th birthday is just days away and while most of us are planning our jaunts out of the city and where to go catch some fireworks, French fragrance house Atelier Cologne is paying homage in its own way, with a new Canada-inspired fragrance, Citron d'Erable.
Available at Sephora as of yesterday, the newest addition to the brand's collection Azur, Citron d'Erable brings forward two very important fragrances notes: One being the brand's hallmark citrus scent, the other maple syrup accord, of course.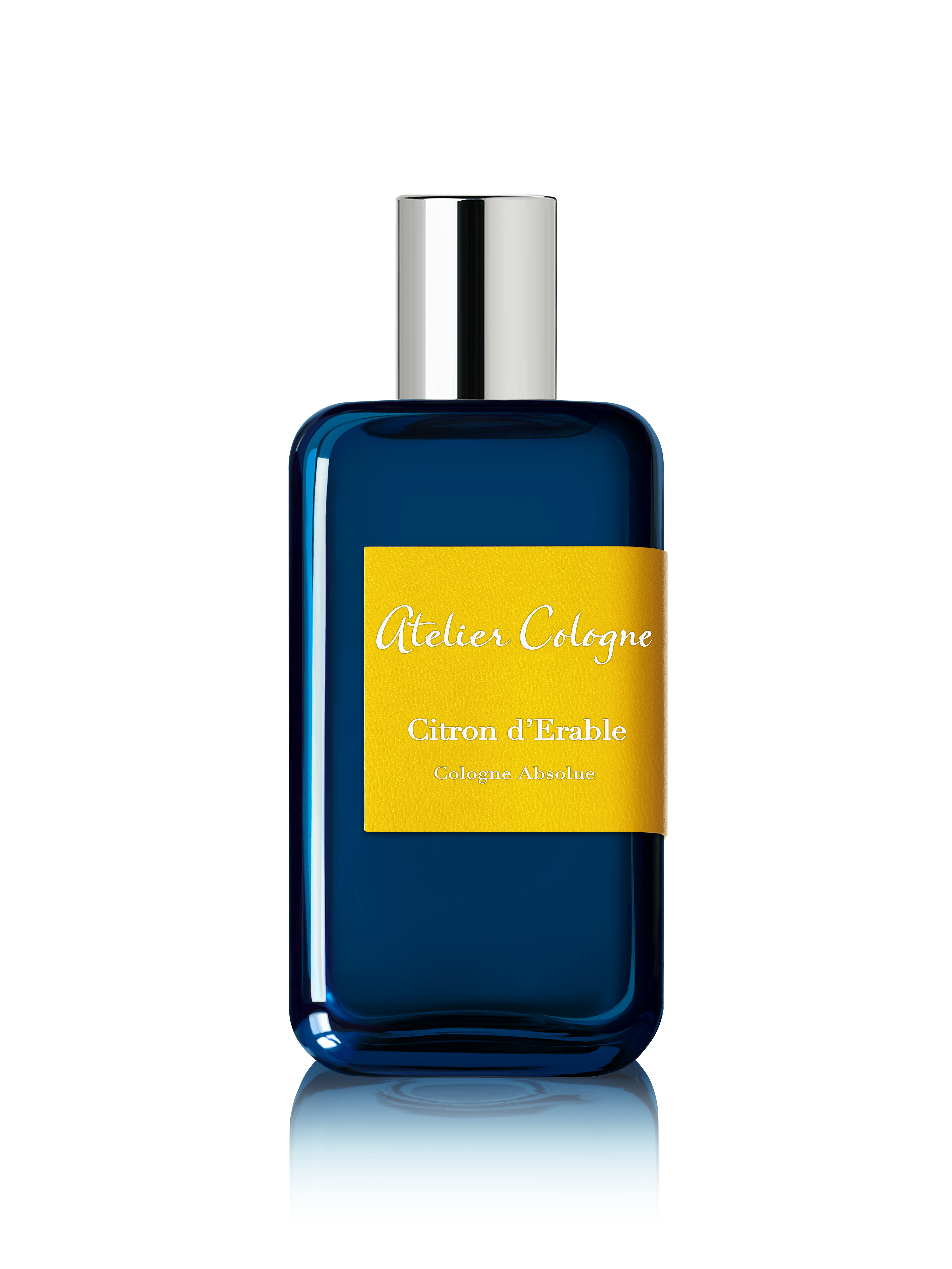 But the cologne isn't sickly sweet like you expect it to be, but rather a light summer-perfect scent with just a hint of that maple sweetness we've all come to love. Top notes of Sicilian lemon, Calabrian mandarin, maple syrup accord and Chinese Sichuan pepper meld together with a heart of more maple syrup accord, Californian eucalyptus and blackcurrant from Burgundy and all the notes dry down to a base of Canadian woods, including maple and cedar. The result is a juicy not-to-sweet burst of freshness with a soft, woody finish—just like our warm Canadian summers.
While it does err on the pricier side of the fragrance spectrum, the 15% concentration means that you're getting a long-lasting citrus scent with some of the finest ingredients and distillation practices. Citron d'Erable comes available in its regular bottle, but will also be available in a purse spray format with a customizable leather pouch, perfect for on-the-go pick-me-ups and holiday gifting. Because who wouldn't love the scent of Canada?