Scouring Pinterest and the internet for healthy recipes can be fun and handy, but how many times have you pinned a recipe only to never come back to it? Plus, it's not nearly as practical (or satisfying) as owning a cookbook you love. Following a recipe in a cookbook makes the act of cooking (or baking) a little more enjoyable and even a little sensual, and that's key. Enjoying your time in the kitchen (plus, knowing what to do when you're there) is helpful for staying healthy and motivated. Peep these new cookbooks to help you stay motivated (and happy) with your healthy eating routine.
Food, Health, and Happiness: 115 On-Point Recipes for Great Meals and a Better Life by Oprah Winfrey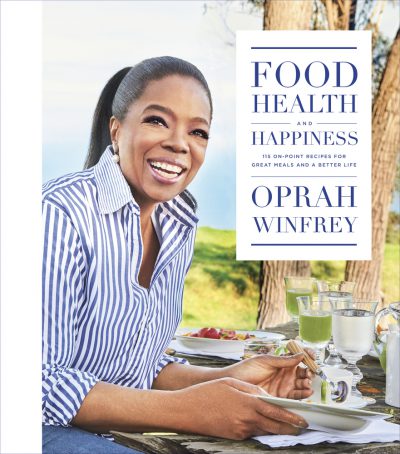 Oprah's public and turbulent relationship with food may not exactly give her diet expert status, but her all-round career success, ability to keep it together and be Oprah and myriad weight-loss experiences does make her a health pro, I say. This beauty of a hardcover book is a collection of Oprah's top recipes that have "allowed her to make peace with food," and also includes her own essays and anecdotes about health and eating.