Scouring Pinterest and the internet for healthy recipes can be fun and handy, but how many times have you pinned a recipe only to never come back to it? Plus, it's not nearly as practical (or satisfying) as owning a cookbook you love. Following a recipe in a cookbook makes the act of cooking (or baking) a little more enjoyable and even a little sensual, and that's key. Enjoying your time in the kitchen (plus, knowing what to do when you're there) is helpful for staying healthy and motivated. Peep these new cookbooks to help you stay motivated (and happy) with your healthy eating routine.
Joyous Detox: Your Complete Plan and Cookbook to Be Vibrant Every Day by Joy McCarthy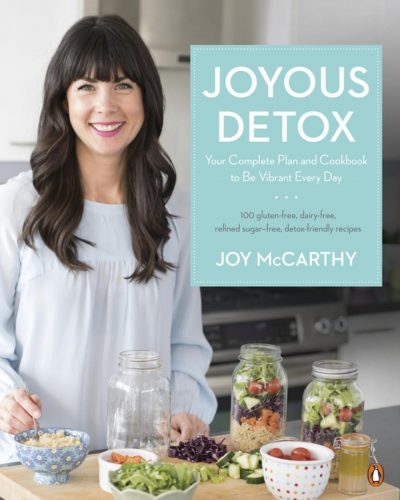 Here, Toronto-based holistic nutritionist Joy McCarthy has rounded up 100 detox-friendly recipes (whole foods-based, sugar, dairy, and gluten free) and everything you need to know to do a two-day diet reset detox or a full 10-day detox. The book offers an empowering approach to detoxing, speaking to beginners, offering recipes that are all about keeping feelings of deprivation away.