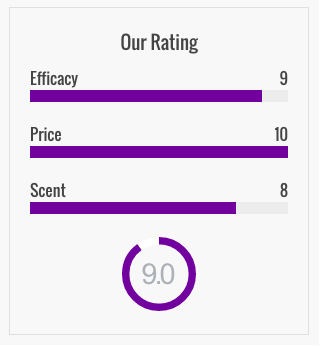 I was one of the lucky ones who didn't break out during adolescence. My lucky streak broke once I reached my twenties, however, and I am a confessed sufferer of adult acne. So, it' goes without saying that I've got an arsenal of product in my bathroom cabinet armed with multiple spot treatments.
My latest love, Burt's Bees Herbal Blemish Stick ($12.99), is packed with essential oils such as tea tree oil, willow bark extract, calendula, lemon peel oil, juniper and eucalyptus. This concoction may sound like an apothecary potion packed into a handy glass roll-on tube but it proves to be so much more. The ultimate test: three days before my friend's wedding, two big round pimples popped up on my chin. It was go time.
The first thing I noticed while rolling the product on was the strong scent, particularly the tea tree oil. I didn't mind it because I happen to like the that tea tree smell, but just a heads up to those who are sensitive to fragrance, you might be put off by this.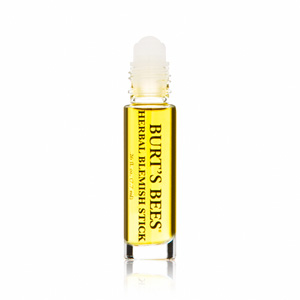 The second thing I noticed was that there was a slight stinging sensation, but not in a painful way. More like in a "this-seems-to-be-going-deep-into-my-pores" kind of way. In comparison to my past experience using topical creams and ointments, it also absorbed quite quickly into the skin and didn't leave a lick of sticky residue behind.
The biggest thing I noticed was that, by next morning sunrise, my two big pimples were virtually gone. I was genuinely shocked. I have never in my seven long years of acne-suffering used a product that actually diminished the appearance of my pimples overnight. I applied more of it throughout the day and again that night before going to bed. By the time my friend's wedding came around, my blemishes were gone.
I think, based on this ingredient list, its efficiency in zapping my zits and the affordable price, this roll-on miracle worker is definitely making it's way into my permanent army against the battle of adult acne.