I'm a professional makeup artist. This means I regularly apply makeup on other people. This also means that, after years of practicing on my own face,  I basically know how to do my makeup with my eyes closed. Except for my eyebrows. The bane of doing my own face has always been my eyebrows. Thick yet sparse distribution, uneven from one to the other and wiry hairs with a mind of their own, my brows are in constant need of being pampered, trimmed, filled in and gelled down. Just shy of being coddled like a poodle, they are the epitome of high maintenance.
With all that being stated, I'd pretty much come to my wits end until I heard the latest in the world of all things trend y and extension-like: eyebrow extensions.
---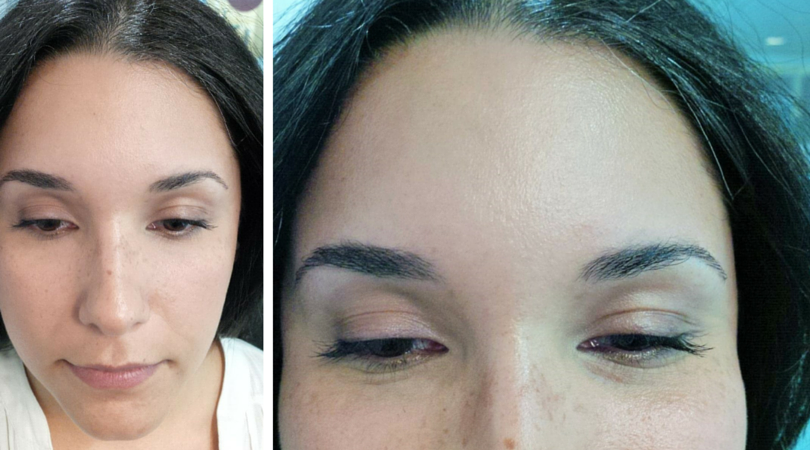 Using the pointiest of needle nosed tweezers, we started out very slowly with a single hair placed at a time against my own brow hairs and the specialist taking a step back every few hairs to assess her work. Truly, this is an art form.
What it felt like to have the extensions applied: like a good time to take a nap because they barely grazed the skin underneath my brows during the distribution, except where necessary to stick directly to the skin to fill in bald spots. My technician very slowly glued (using medical-grade adhesive) single synthetic hairs one by one to each of my own eyebrow hairs to fill in those sparse spots and fluff up the areas that needed more dimension.
Fast forward 25 minutes or so and I have one brow complete. Skip forward to check out the comparison.