More heartfelt than a pre-made gift basket and more personal than a gift card to the spa (and way less expensive than either), some homemade beauty swag makes a superior Christmas gift for a friend. Made with ingredients like essential oils, dried herbs and plant-based oils, these DIY remedies are free of toxins and other fake stuff you don't want on your skin, and only the good stuff you do. Get into your kitchen and whip up some of these treats before the holidays.
---
Coconut Oil and Honey Hair Mask via MadinCrafts.com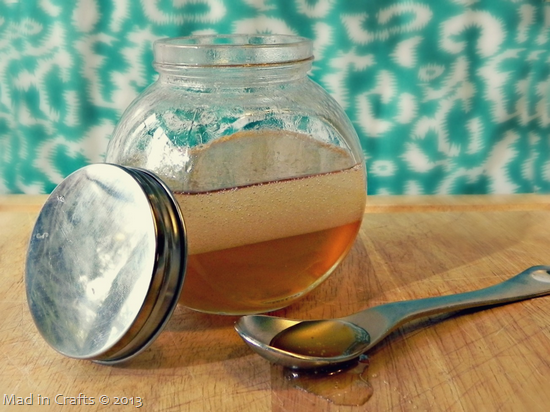 This 3-ingredient leave-on treatment seals in moisture (coconut oil can penetrate the hair shaft unlike other oils), protects the scalp and removes residue from styling products. This mix will make dry winter hair soft and smooth, tangle-free, and deep clean.
2 parts coconut oil, melted
2 parts honey
1 part apple cider vinegar
Mix ingredients together and pour into a microwaveable jar. Melt and stir before each application. (Don't miss the printable labels with instructions for use on the site!)