Every true blue beauty maven knows that a primer is an integral part of her beauty regimen, but if you're new to the primer game, where do you start? For those who just can't even when it comes to sifting through the beauty aisles (one girl's favourite pastime is another's fresh hell), we've rounded up three primers for three specific concerns, so you can find yours without any effort (plus two of them you can order online, so, you're welcome!).
---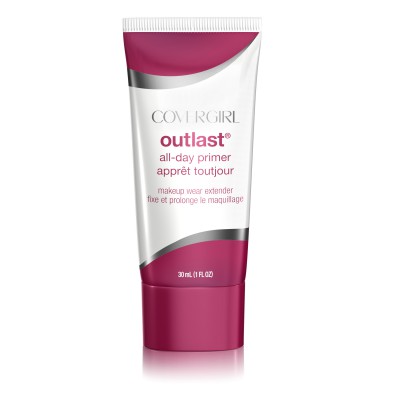 Skin concern: Dry or oily skin
Try this: CoverGirl Outlast All-Day Primer, $13
Why it's awesome: If you've got dry skin, you need some added moisture to smooth out your complexion, getting it ready for whatever makeup regimen you've got in your beauty bag. It's interesting then, that this little tube of smooth has that hydrating feel when it's comprised of – wait for it – powder. Formulated with a "four-part powder system," this little puppy helps to absorb sweat and oil (plus it's oil-free, so you won't get any extra from this, either), preventing it from breaking apart your foundation, while also giving your skin and even texture to apply your foundation to and extending the life of your foundation throughout the day.