Every true blue beauty maven knows that a primer is an integral part of her beauty regimen, but if you're new to the primer game, where do you start? For those who just can't even when it comes to sifting through the beauty aisles (one girl's favourite pastime is another's fresh hell), we've rounded up three primers for three specific concerns, so you can find yours without any effort (plus two of them you can order online, so, you're welcome!).
---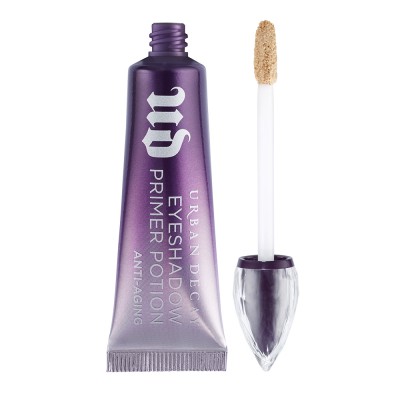 Skin concern: Wrinkles and creases in eyelids
Try this: Urban Decay Eyeshadow Primer Potion, $24
Why it's awesome: Sometimes it's not your entire face that needs a boost, but your eyes. Some people naturally have creases in their eyelids and it can make applying (and keeping on) eye makeup a bit of a process, even if you haven't hit that anti-aging mark just yet. This aptly named Primer Potion has become a cult favourite and has recently undergone a bit of a facelift with its packaging. The lightweight, paraben-free formula provides 24-hour wear, no matter what kind of eyeshadow you're applying, and locks it into place while also boosting the appearance of your colour. The original formula goes on nude but doesn't interfere with your eye makeup magic as it creates a smooth, crease-free base for your canvas.