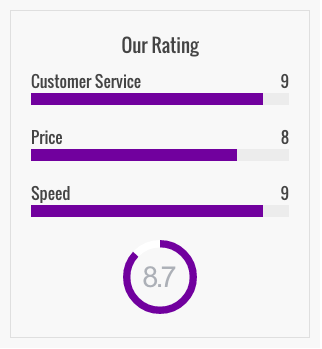 At long last, quickie facials that don't FEEL like quickie facials are a thing women can reach out and grasp! The newest spot in Queen Street West in Toronto, Blitz Facial Bar, boasts an incredible 30-minute facial with all the fixin's. In about half an hour, silky hands will cleanse, exfoliate, mask, tone, massage and hydrate your face to a radiant glow.
I booked a risky appointment in the early hours before work. I was worried that I'd have to sit at my desk with the red aftermath of a facial apparent to everyone. Or, worse still, would have to put on extra makeup and undo all the cleansing goodness that had been done.
Luckily, neither of those things happened. My facialist, Madi, expertly covered my face in the Body Blitz's own line of eco-friendly products which included all kinds of creams, a mask and, of course, a gloriously hot towel until I glowed from the inside out. (Side note: She also congratulated me on my pregnancy because I'm an idiot and can't fill out a form properly. To wit, I am not pregnant.)
The craziest part of this story, is that I was so happy with my skin (a phrase I don't say very often) that I went to work with only a swipe of mascara on my face. The glow is real and attainable, ladies!
Blitz offers three 30-minute treatments that range from extraction to microdermabrasion or a 60-minute facial that combines everything within a price range of $48 all the way to $118 for "The Works". I had the Blitz & Glow and would recommend it for days. The salon is set up in a way I suspect we'll soon be seeing replicated more and more. Instead of individual rooms with beds, comfy chairs are arranged in rows in one room, mimicking a nail salon feel. But don't worry, everyone is so damn relaxed, you won't be judged for letting out a sigh or two.
Their new location is at 803 Queen Street West but you can also find them at 1133 Queen Street East.
Photo credit: Jenna Wakani