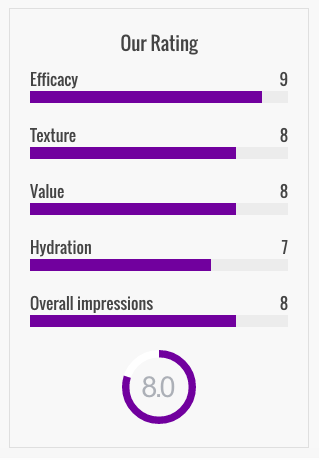 Once the warmer weather starts rolling in, we're all searching for that perfect summer skincare routine, complete with lightweight moisturizers that deliver hydration without weighing your skin down. And if we can get some great anti-aging benefits in there too, even better. When the Caudalie Vinosource Moisturizing Sorbet ($40) passed across our desks, we were eager to give it a go.
After the first application, we knew that this would be a summer staple. This super-soft lightweight gel moisturizer is designed to soothe and hydrate your face (plus gel moisturizers are having a big moment right now thanks to the oil-free formula and smooth-gliding texture). The golden trait of this bad boy is its ability to soften while absorbing almost immediately and you can feel the suppleness when you apply the first layer over your face.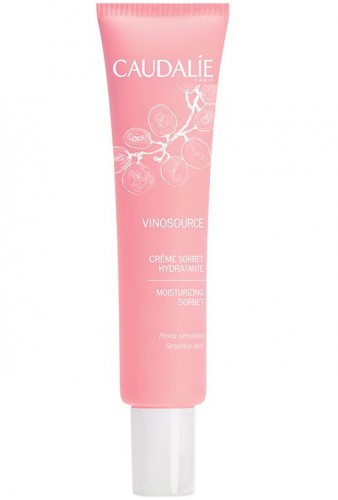 Infused with organic grape water (according to Caudalie, grapes are hot new superfood when it comes to skincare) to hydrate, soothe and reduce redness, it's perfect for those that indulge in the sunshine and summertime libations and need a bit of skin tone evening. Plus, this moisturizing sorbet has a healthy dose of skin-saving antioxidants to feed your skin.
After cleansing and exfoliating my skin, I applied the Caudalie Vinosource Moisturizing Sorbet to my face and neck (both morning and night to reap those benefits) and was impressed as it settled into my skin almost instantly, leaving nothing behind but a baby soft complexion that didn't feel the least bit parched.
Perfect for the fragrance-phobe, the formula doesn't have much of a scent and the tube is a travel-friendly 40 mL making it a great carry-on option for summer getaways. It may seem like a steep price for a small tube, but a little goes a long way and in this case, quality definitely outweighs the price of the quantity.