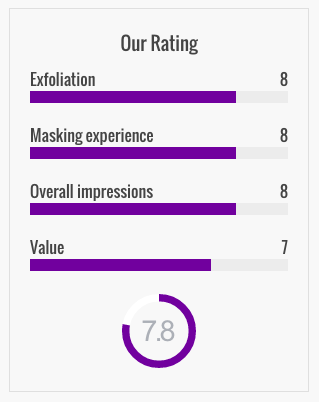 After years of searching for the perfect facial mask—I think I can say I've found the best one. And get this—it works overnight. Lancôme's Énergie de Vie The Overnight Recovery Sleeping Mask ($90) is the latest buzz in the beauty world and I decided to give it a shot. In the past, I've tried a wide range of masks, which have left my face soft but extremely dry. After some quick research, I decided to switch from my usual brand and devote myself to the Lancôme product. My experience from there was nothing but great.
The process goes on pretty smoothly. It's your usual facial mask routine: The instructions require you to apply a thin coat of the cooling mask onto clean skin and you just leave it on overnight. Simple enough. Although the scent of the product wasn't as appealing, I could definitely feel it working. The next day, I woke up to a fresh glow and I was pleasantly surprised of how fast it worked. My ski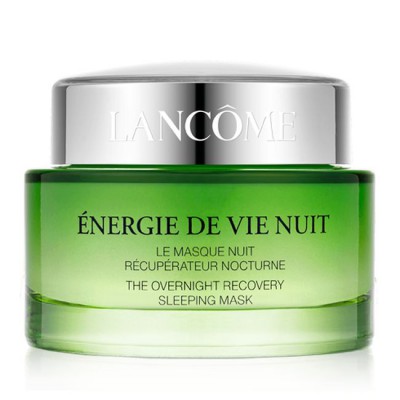 n felt so soft and I was mesmerized by my glow and was impressed by how hydrated my skin felt the next morning.
If you're looking for a product to help your skin recover after a long day, this is it. This melt-in mask deeply hydrates your skin creating a radiant glow and smooth texture as you sleep. Goji berry and lemon balm help energize your complexion while you sleep, giving you a bouncy, more hydrated feel that will in turn be able to retain more moisture.
In the end, I saw instant results; I loved the fact that it didn't taking more than a week to see progression. The product may be on the pricey side but it was worth the investment. Though it worked well, unless you don't move around a lot at night, the mask might get all over your pillow, so give it a few minutes to soak into your skin before hitting the sheets. I was just happy to wake up in the morning to a clear and fresh face—definitely once less problem to worry about!
Lancôme Énergie de Vie The Overnight Recovery Sleeping Mask ($90)