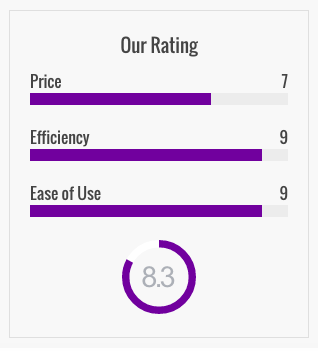 As you probably know, Ole Henriksen is a favourite beauty brand around the celebrity circuit that we beauty writers have come to depend on. Danish-born chemist Ole Henriksen is the man responsible for delivering the brand and its A-list products to us. He has a clientele of A-list celebs including Jessica Alba, Ellen DeGeneres and Charlize Theron.
The newest product to hit the shelves is the Ole Henriksen Truth Sugar Glow Polishing Mask.The mask is a decadent polisher that contains natural exfoliators and soothing ingredients to deep cleanse the skin and polish away dead and dull skin. Weekly exfoliation is a must, no matter what season it is.
Here's a breakdown of the good-for-your-skin ingredients:
Raw sugar: Sugar is known for its polishing and brightening qualities, which is why it's a staple in so many homemade masks. It gently smoothes skin with natural alpha-hydroxy acids (AHA).
Honey: This antioxidant, anti-bacterial ingredient is highlight moisturizing and is a humectant, so it locks in hydration, while giving skin a natural radiant glow.
Rosehip: This ingredient brightens and revitalizes the skin with vitamin C, and omegas 3 and 6.
Pomegranate seeds: These seeds are known for providing a deep cleanse and polish away dead skin cells, refining pores, while antioxidant-rich pomegranates act as a brightening agent.
What I loved about this mask is that it's not just a hydrating mask, but also combines properties of an exfoliating scrub. I now have to use just one product that does the job of two, and very effectively might I add. I applied a thick layer of the mask on the face and left it for 10 minutes before massaging the skin for a deeper cleanse. After rinsing, I loved the immediate smooth and supple feeling of the skin. Usually after rinsing my face, my excessively parched skin gets dry and blotchy, which wasn't the case with this product. Using this product three times a week, I could feel a difference in the skin tone and a natural glow, thanks to the honey and sugar.
It might be a small jar and $55 might be a bit heavy on the wallet, but it's enough to last a few months as one dollop is all it takes each day. Truth be told, the Ole Henriksen Truth Sugar Glow Polishing Mask is a ritual I would recommend for those who wish to revive dull and tired skin. If you haven't tried Ole Henriksen products before, this is a great way to start.
Ole Henriksen Truth Sugar Glow Polishing Mask, $55, available at Sephora