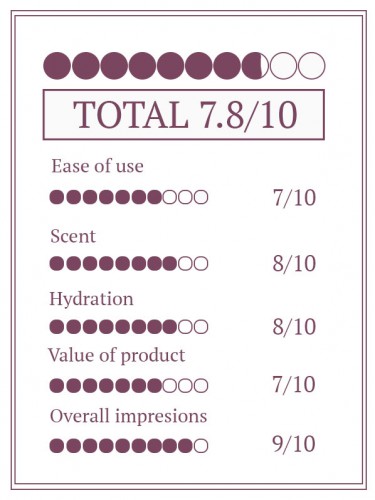 Since 2012 I've been searching for the perfect exfoliator and it's near-impossible to find. It's different for everyone depending your skin type, and more often than not I've found that effective exfoliation doesn't necessarily lead to a product being enjoyable to use. Smells and textures can be off-putting, and I've tried numerous physical and chemical exfoliators with no favourites to date. As someone who grew up in Asia, I couldn't resist taking the Tatcha Polished Classic Rice Enzyme Powder ($78) for a spin; the promise of delivering a geisha's porcelain complexion was one I just needed to test-drive for myself.
Powder exfoliators are more than a little fascinating because they're just so fine and present such a tactile difference from classic micro-bead scrubs or AHA/BHA face washes. These tiny, mealy particles–often rice bran or similar, naturally occurring substances like milled lavender–are activated by water, which means both that they contain less preservatives than a liquid product and that you get to tailor the intensity of each scrub to your mood for the day. A few drops of water onto a tablespoon of powder makes a luxurious paste, while a few sprinkles of powder onto a tablespoon of water create a much thinner mixture for a gentler scrub.
Tatcha Polished Classic Rice Enzyme Powder offers a classic, age-old tradition of exfoliation with a twist of luxury. Rice meal is dosed generously with papaya enzymes and pearl protein to create a flour-like mixture that nevertheless smells like cereal, and green tea, rice bran and algae extracts are blended in as well for an experience that nourishes while cleansing. The ingredients translate thus: rice is rich in vitamins B, E and conditioning carbohydrates, papaya enzymes are mild chemical exfoliators, pearl proteins even out and balance skin tone, and green tea and algae extracts pump in some antioxidants into the mix. The powder is to be applied to a wet face with wet hands, and lathers pretty well without creating that distinct amount of foam that invariably means you're drying out your skin. Exfoliation is both physical (thanks to the tiny pearl and bran grains) and chemical (thanks to the papaya extracts) but still gentle, and for what it's worth, results are visible with even one use: my skin felt soft and tended-to, and while it isn't overly craggy to begin with, I did notice an evenness in texture as well.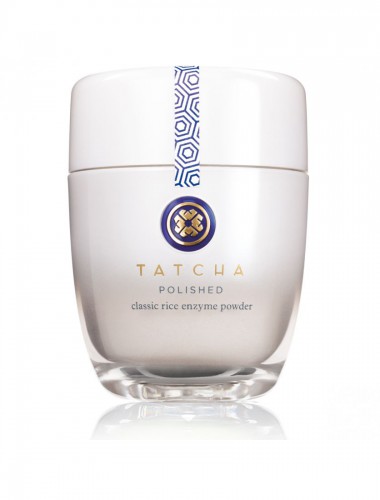 While I enjoyed this product and would even recommend it to anyone looking for a daily-use exfoliant, I'm particular about my scents and I found the cereal-bran scent off-putting, natural as it undoubtedly is. Using it was enjoyable as lathering up really allows you to give yourself an impromptu massage and connect with the tiny folds of your face, but if you're doing this while half asleep (like me on most mornings) will find that if you're not careful, you'll end up plopping half a teaspoon onto your hand while the other half blows away sadly to the bottom of the wash basin.
If we're being technical, I will admit that the product delivers on its promises. I haven't put on a kimono yet, but I do see conditioned skin that's happy without being oily or over-dry after every use, so I presume the spirit of the geisha is indeed strong in this one. But with a chunky price tag, a slightly troublesome application process and a scent that can get a little too earthy at times, this may not be a good fit for anyone who prefers delicacy or more finesse in their skincare.
There are different versions of the powder to help you find the right fit: a Soothing version s intended for sensitive skin, a Deep version is directed at oily skin and a Gentle version has been formulated specifically for drier skin. That being said, I'm still not sure I'll be repurchasing this for the winter since presumably few geishas would know what a Canadian winter wind is like or be able to tolerate just with a quick rice bran scrub. I'll conclude on a positive note nevertheless: this is the perfect starter product for anyone who's unfamiliar to exfoliation and wants to ease into it gently. It's effective and fuss-free while championing an age-old tradition; it's just not for me, and that means my search for the perfect skin polish continues.
Tatcha Polished Classic Rice Enzyme Powder ($78)
Main image via Tatcha