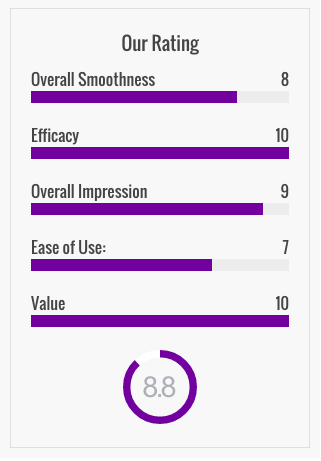 When it comes to pampering myself in the winter, I'll admit, my regular pedicures are the first ritual that goes to the wayside. Even though I wear socks all the time since my feet are always cold and the person to see my feet the most (my hubs) doesn't really mind if my feet are literally rough around the edges, my feet get quite crusty if I let them run wild without regular pedicure treatments, so when I heard about THEFACESHOP Smile Foot Peeling Mask I was ready to try it in a heartbeat.
Using the mask was pretty easy: the box has two plastic socks and two pouches of serum (one pouch of serum for each foot). To initiate the miraculous soft-as-a-baby's-bottom result, I first washed my feet with soap and water (or after you get out of the shower) put on the plastic bag like socks, poured the serum from each pouch into each sock and then sealed the socks tightly around my ankles with the adhesive tape located on the top of each foot mask. Then I just sat back and waited for the mask to do its magic.
According to the box you have to keep on the mask from anywhere to 60 to 90 minutes. YES, I know that's a long time and believe me that is probably the one (and only) thing I struggled with because I have a hard time sitting still. However, the socks are sealed tightly enough so you can throw on a pair of socks over the plastic mask and do whatever you need to around the house, or just sit back and relax doing something you love (I chose to do the latter and read a book, Netflix and chill is also a viable option). Note, you should not feel any skin irritation while you have the mask on.
After an hour (I am naturally an impatient person and could not wait 80 minutes), head back to your tub, remove the plastic socks, rinse with warm water only and dry your feet off. Immediately after my feet looked the same, but they are supposed to. The skin peeling actually doesn't start until four days after you apply the mask.  So I guess that's the catch with this mask: You can't do this mask the night before you want to throw on a pair of strappy sandals for a wedding. You have to plan this out properly or you'll end up having strange looking lizard feet that you'll need to hide in a pair of boots instead of show off–I'm not exaggerating.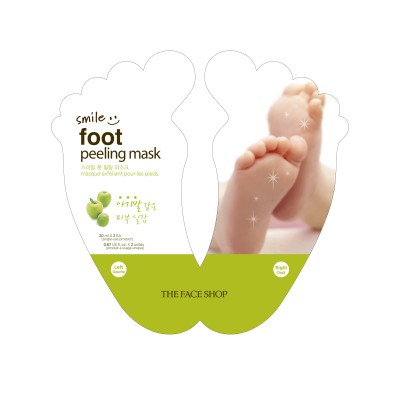 The night after I noticed the skin started peeling–it was basically a layer of skin the size of half of my heel on both feet and significant pieces also came off of my toes and arch areas as well. The skin underneath was BABY soft! Since I get oddly fascinated with weird things of this nature, I was thrilled. Over the next three to six days every morning after my shower a significant amount of skin peeled off in smaller pieces when I towelled down my feet. (I recommend using a different towel for your feet during this process to avoid making a mess all over the bathroom (I learned that the hard why, gross I know)!
A week after I used the mask, my feet look amazing with no sign of rough skin, calluses and dead skin at all. Actually, my feet have never looked this good, even immediately after a pedicure. How you ask? Once again, we have Korean beauty to thank for this AH-mazing invention. AHA (alpha hydroxy acids) foot peel masks have been a common beauty ritual for Asian women for years. Foot peel mask contains AHAs, which are fruit acids that are used in professional exfoliation facial treatments known as chemical peels and high quality anti-aging skincare to fight wrinkles and pigmentation. Both glycolic and lactic acids are the most common AHAs used and when used consistently they provide a more radiant and even skin complexion. The AHAs combined with natural pine leaf extract unique to this foot mask made my feet feel simply amazing. I would definitely do this mask even while doing regular pedicures to maintain soft supple heels. The affordable price tag makes this beauty resolution a realistic one.
THEFACESHOP Smile Foot Peeling Mask, $5, available at THEFACESHOP