Koreans are serious about skincare. Like 10, even 12 steps serious. And what's at the very heart of these (seemingly excessive but have you seen Korean women's skin?) multi-step secrets from Seoul? Essence lotions.
An essence comes post-toner and pre-serum, booster and ampoule. The treatment itself is similar to a serum, booster or ampoule but the product itself is similar in texture to a toner. So what's the point?
Essentially (ha), essences are meant to hydrate the skin and aid in skin-repair and cell turnover. While a toner mattifies the skin, balances your pH levels and preps the skin for moisture, an essence restores the moisture that we all so desperately need and want, especially when it comes to fighting the signs of aging. The emulsifying texture of essences make your skin primed and ready to absorb the goodness that your serum, booster or ampoule treatment brings. So it's like a post-prep, pre-prep prep. I guess all steps are technically post- and pre-prep because you're really just constantly prepping your skin to prep your skin for the next skin prep, right? At least, until you get to step 10 or 12 or 17 or whatever.
But I digress.
An essence is meant to be a clear watery texture so don't be fooled by westernized versions that come in lotions or thick liquids that are more akin to serums. If it has any sort of thickness it's not an essence–it's a lotion or serum. Don't worry, even though they're watery (like many toners), they are jam-packed with nutritious, hydrating goodness for your skin. Many even contain concentrations of antioxidants, vitamins, probiotics and mineral extracts so you can really enhance your skin's health.
After you apply your toner and get yourself all nice and balanced out, you pat the essence onto your face and sweep in an upward motion across your cheeks and forehead.
So do you really need to use essences? Well, really, that's up to you. It's about commitment and care–you need to think of your skincare as less of a chore and more of an opportunity to take care of yourself and pamper your skin. And truly, there is nothing bad about them–they are just another vehicle for good-for-your-skin ingredients. Your skin will never say, hey wait that's too much moisture, that's too many vitamins, that FEELS TOO GOOD! Using one won't ruin your skin, and not using one won't ruin your skin either. But given that their very name makes them obviously essential to skincare, I think it's safe to say that if you want Korean-quality youthfulness in your face, you need to stick with the essence.
And as Derek Zoolander so succinctly put it…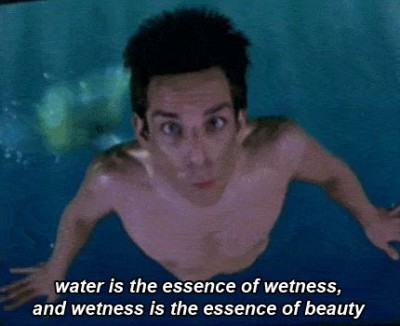 Here are a few of our faves: