With Valentine's Day this weekend, among the other million little things you worry about, the most important — which is usually given less importance — is the fragrance you select. Every woman has her own scent that she chooses for date night. While some fragrances are floral and woody, others are exotic and musky. We've rounded up some of the best date night fragrances that have been on our nosy radar and here are some of our faves to spritz this Valentine's Day, whether it's your first date or you hundredth.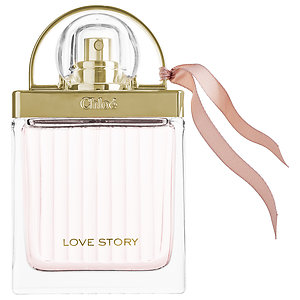 Fresh & Floral
Chloé Love Story Eau de Toilette, $90 (50 ml)
This Chloé scent is fresh, floral and seductive–perfect love story material. I love how scintillating this scent is. It stays with you all day long–as if you were in a flower garden.
Notes: Orange blossom, prunus flower, dewy floral accord