Eye creams seem to get the short end of the stick when it comes to the beauty world. Most people don't start using them until they have a cause for them, but they're handy little things to have around for the occasional time you need to look bright-eyed and bushy-tailed. Whether you're starting to need one on a regular basis or just for those super-puffy days, we've got three multitasking eye creams you wouldn't can do what they claim. You may just get hooked and use them everyday (we definitely do).
---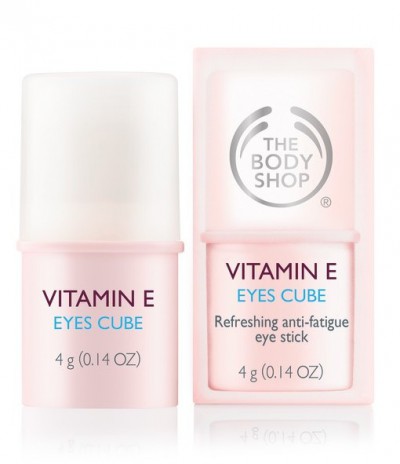 Under-eye concern: Wrinkles and fine lines
Try this: The Body Shop Vitamin E Eyes Cube, $15
Why it's awesome: Vitamin E is one of the ingredients to look for in anti-aging products because of it's super-hydrating properties that help fill out wrinkles and fine lines. When your skin is dry it can make the grooves of wrinkles appear more prominent, so by adding extra hydration you'll help nix those lines in a flash. The Body Shop Vitamin E line already has a cult following, and this is its latest addition. Smooth this little stick under your eyes before bed and underneath your moisturizer to battle dryness and give your sensitive under-eye area a little extra pep.