It may be the warmer weather or the shift in scenery; something about spring always seems to inspire change. Some of us can fly to Cuba or buy a whole new wardrobe, but the rest of us have to work with what we've got. Thank goodness for at-home makeovers and beauty shake-ups. Here are some easy ways to rock this spring's hair trends and up your hair game without breaking the bank. 
Get low with your ponytail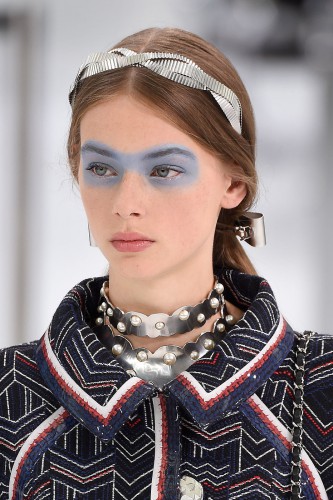 Pigtails might be twee, but a low, voluminous ponytail is perfect for anyone looking to work second-day-hair without a shampoo. Achieving this look is as simple as volumising the top section your hair at the roots, backcombing your hair toward the root, and then finally gathering your mane into a ponytail at the bottom of your neck. For minimal fuss, skip the volumising powder and voila: you're rocking a look from Chanel's SS16 runway.