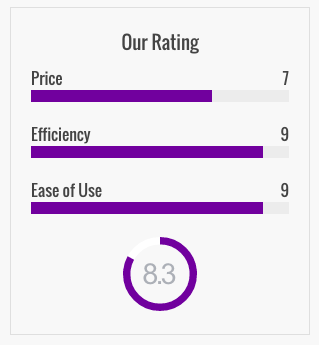 The new Smashbox Photo Finish Primer Oil is, like the name suggests, a primer-oil hybrid, designed to give your skin an added glow while moisturizing the skin and keeping your makeup in place. Just because spring is within reach doesn't mean we should ditch our hydrating skincare routines because, as we all know, moisturized skin is less prone to breakage and to showing visible signs of aging.
A perfect kick in our spring routine is the infusion of an oil-based primer. One tiny drop is all it takes smooth your complexion and add a subtle glow (without looking oily). The product features a specially formulated, lightweight blend of jojoba, arabica and argan oils with a combination of soothing chamomile and lavender oils to calm the senses and your skin. 

When I first used the oil, I put more than a tiny drop on my face, which resulted in a bit too much dewiness, but I was able to soak up the excess with a blender. If you do happen to add too much, don't worry–you can always compensate by applying a dry, matte foundation and the effects will balance itself out, or you can just start fresh with a face wipe. I used a dry mousse foundation, which created a flawless glow. If you just want a bit of shine, take a very small drop and apply all over the face followed by your foundation. To add a bit more glow to your look, add a tiny drop (smaller than your base) on top of your makeup to the apples of your cheekbones and under your brow to give you an illuminating, radiant finish.
I noticed that my makeup stayed on longer with the primer oil. The added benefit of this oil-based primer, other than the hydrating qualities, is that it reduces the appearance of fine lines. I liked that I didn't have to worry about drying my face out due to the cold climate. The two-in-one product is a saviour when you only have minutes in the morning to get ready and dash out the door. This primer is definitely worth the investment.