Here at BeautyDesk, we talk a lot about switching up your skincare and hair care for the hotter summer months, but so rarely do we think about our makeup. No one wants to walk around with the wrong shade of foundation or wearing colours that age you instantly, so we've rounded up five products to ditch this summer (plus five swaps you'll love). 
Foundation that's the wrong shade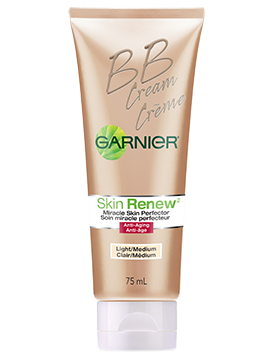 Don't try to fake your bake with a darker foundation–that's what bronzer is for. Foundation is meant to give you a flawless, even complexion, not an entirely different one. If your foundation is no longer matching up to your sun-worshipping skin tone (that we're assuming you're still applying SPF to every day), it's time to get something that will work with your growing glow. Try a BB cream like Garnier's SkinActive SkinRenew Anti-Aging BB Cream ($16). It comes available in light/medium and medium/dark for shades that will adapt to your skin tone as the summer goes on.