Hot, humid days, sun exposure and chlorine, can dry out your hair in a major way just like gusts of wind, chilly temperatures and blasts from your office heater. If your locks are feeling like dried up blades of grass or crunchy fall leaves on the ground, it's time for some hair-rehab. Set aside a Saturday morning for a leave-in treatment that'll give you a moisture fix to tie you over for the rest of the year. Here are five picks that will leave your wallet padded.
---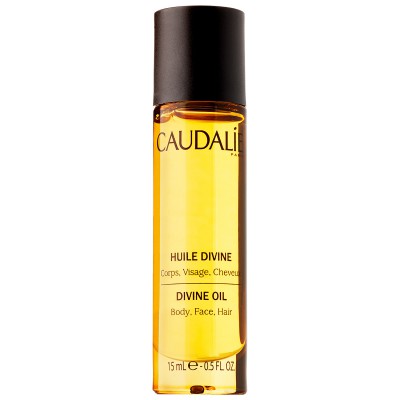 Caudalie Divine Oil, $10.00
This one-stop-shop oil can actually be used on your skin, face, or hair for a deep moisturizing / softening treatment. Made with a blend of grapeseed, hibiscus, sesame, and argan oils, this solution is best applied to hair right after sun exposure and left in for a few hours or, if you can, the entire night, before washing out.