Halloween is that one time of year where you can transform into whatever character or creature you desire. You can max out your sex or scare appeal… or both at once. "Half-face" makeup is becoming increasingly trendy for Halloween but it seems that most of the time people commit to one character for half their face, leaving the other half as is.
I'm taking that to the next level and with showing you how to get extra freaky this year with a complete look that is both a touch scary and a little sexy, too. I pulled this one off last year, adopting two different classic Halloween characters: a vampire and a skeleton.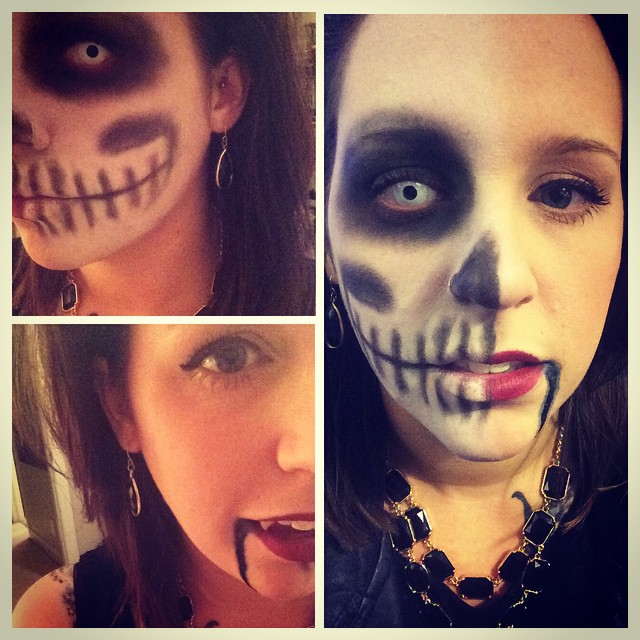 ---
The Vampire Half

You'll want to do a simple, glam evening look. Think winged eyeliner  or a cat eye look. The accompanying lip should be a rich, deep blood red. Just remember to only do half of your lips by lining your lips and drawing a line down the very centre to keep the red colour in place. The sexy factor is taken up a notch by adding some sharp fangs and dripping blood. I used a pair of Sexy Bites (which are great because they custom fit to your teeth) and some fake costume blood from a costume shop. Be careful with the blood, though. Only drip a little bit at the corner of your mouth because this stuff stays wet for the entire night.