Hot, humid days, sun exposure and chlorine, can dry out your hair in a major way just like gusts of wind, chilly temperatures and blasts from your office heater. If your locks are feeling like dried up blades of grass or crunchy fall leaves on the ground, it's time for some hair-rehab. Set aside a Saturday morning for a leave-in treatment that'll give you a moisture fix to tie you over for the rest of the year. Here are five picks that will leave your wallet padded.
---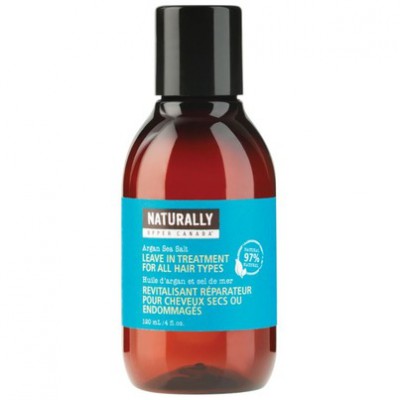 Upper Canada's Argan Sea Salt Leave-In Treatment, $13.50
Designed for all hair types, Upper Canada's leave-in formula combines argan oil, cocoa butter, and vitamin A and leaves out parabens, mineral oil, synthetic dyes, SLS, gluten, and phthalates to restore the life back to dry, dull hair. Apply once per week to breathe life into your hair, or use a small amount as a finishing product after styling to help eliminate frizz.