Summer is winding down which means one thing: new makeup shopping time! We get to swap out our summer beauty bag goodies for richer, moodier shades, starting with our lips. This fall season, we're seeing a return to the lip shades of the '90s. That means the wine-stained, brick-brown shades seen on the puckers of some of our favourite '90s icons are back. While there's definitely a fresher take on it (because, well, it's no longer the '90s), we can still show you how to rock this trend on a dime.
---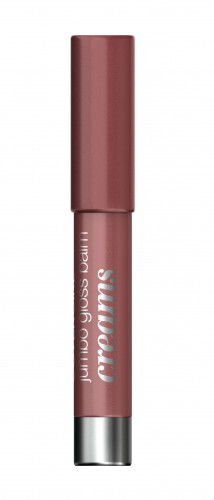 CoverGirl Colorlicious Jumbo Lip Gloss Creams in Berries 'N Cream, $10
This new launch from drugstore-friendly brand CoverGirl is the perfect mix of gloss and lipstick, offering a creamy texture that has a lasting glossy finish. Packed with hydration, this stick swipes on your pout easily and without the stickiness that comes with most glosses (because no one likes having hair stuck to their mouth). All in this very seasonal and on-trend shade that is a more updated version of the neutral brownish-red shades we rocked in decades past.