Did you know that your skin is your largest organ? So you really should be nice to it, treat it kindly, pamper it a little, give it some TLC. With these value sets, you can do just that while saving a few bucks. Just because you're on a budget doesn't mean you can't have the best! We've found skin care sets for the face and body that will make you look and feel amazing, radiant, healthy, and youthful.
---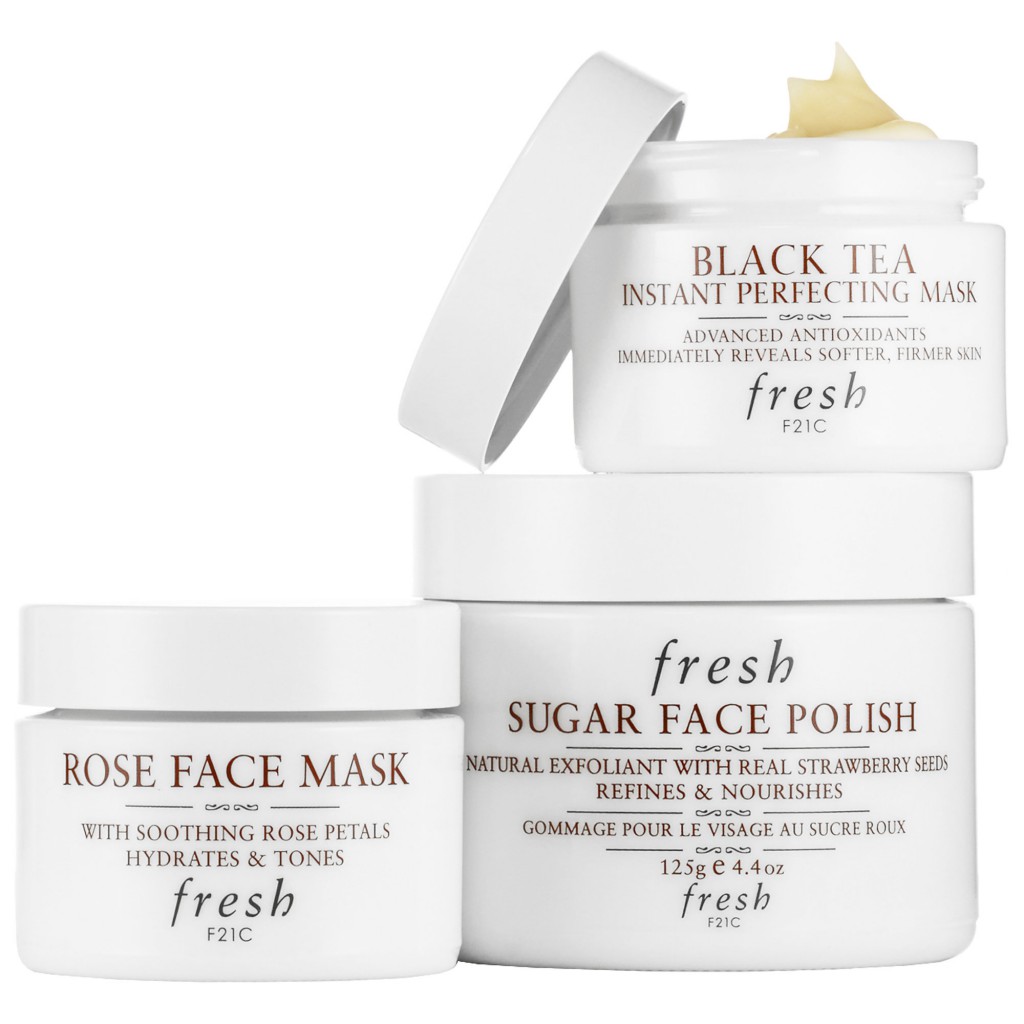 Fresh Face Mask Essentials Trio
$126 value, available for $94 at Sephora
This facial care threesome features highly effective limited-edition treatments to soothe and condition your face, leaving your skin super fresh. Contains a Black Tea Instant Perfecting Mask for a healthy soft complexion, a Rose Face Mask for cooling hydration and toning, and a Face Polish to exfoliate your way to sheer radiance. All formulated without harmful parabens, sulfates, and phthalates so it is safe for all skin types.