For those who went through their younger years during the 90's, the nostalgia surrounding these products will bring you back to those "I am so freaking cool" moments the time you weren't a little kid anymore but were still too young to wear dark lipstick, no matter how badly you wanted to be a cool, broody grown-up. From fruit flavoured lip balms to fragrances that are sadly discontinued, here's a way back playback list of our favourite beauty products from the 90's.
---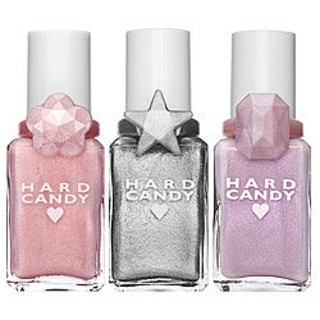 Hard Candy Nail Polish
To me, the epitome of the 90s was flipping through Seventeen magazine and admiring the cool rings on the Hard Candy nail polish bottles. That's right, nail polish came with jewelry back then. Their colour selection provided more than enough options to cater to any style, from pop pastels to grungy dark hues. They even came out with Candy Man, their line of nail polish for men to suit the inner Gavin Rossdale or Jared Leto of a 90s grunge boy or girl.