The wait is over: Charlotte Tilbury Makeup is officially here.
International celebrity MUA (and all-around rockstar), Charlotte Tilbury has officially launched her award-winning and best-selling make-up & skin care line in Canada.
The line consists of make-up artist quality products and is founded on Tilbury's strongly held beliefs that any woman can and should feel just as stunning as the stars we see on the big screen. Her line offers up the choice to look their best with the best: the best skincare, foundation makeup and colour cosmetics as well as the tools to get the look.
Unlike a lot of initial launches of celeb MUA cosmetic lines, CT has included a full range of skincare as any great mua knows, the foundation of any gorgeous beauty look always starts with clean, happy, well hydrated skin.
The other fantastic aspect of the line: it's attainable for all women. Tilbury has boiled down the collection to feed into 10 iconic looks: five softer, glowing faces, five glam, red carpet looks. The looks are all inspired by iconic beauties such as Penelope Cruz (see "Dolce Vita"), Rihanna ("Vintage Vamp"), Gisele ("Golden Goddess" – our current fav) and Kate Moss ("Rock Chick"). The looks are achievable and easy to replicate, taking the fear and intimidation out of glam makeup.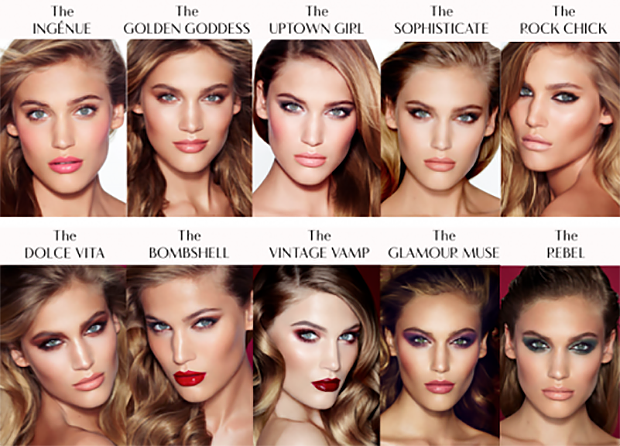 Our top picks from the collection (and believe us, it's actually hard to choose just a few) that will suit everyone, skin tone, type and age are:
---
We're in love with the name as it actually delivers what it claims: FULL FAT lashes! The brush: luxurious. The formula: long lasting and non flaking. The mascara: wonderful!