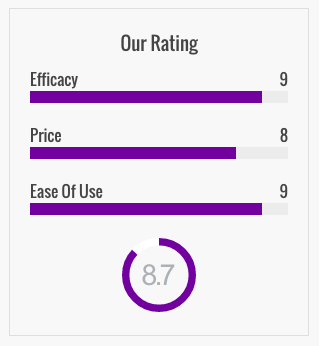 With winter in full force, our skin deserves extra care and attention. The latest winter favorite to land on my desk is the Foreo LUNA mini that has my undivided attention. I used this LUNA mini to gently remove makeup and impurities along with Foreo's day and night cleansers for clear, smooth skin.
I usually suffer from extremely dry skin and I apply makeup almost everyday. My goal is to cleanse the skin thoroughly and not have my skin feeling completely dry, something that makeup removers don't always do.
Day routine: Pat a dime of the Awakening Radiance Yogurt Day Cleanser on the face. Then put the LUNA mini on and wet it before massaging it onto the skin in circular motions on the cheeks, nose and forehead. Then gently wash the face and apply a light moisturizer. I noticed that instead of a dry, rough leave-behind, my skin has smooth surface to it and with all my makeup gone, too. I could actually see the clean pores around my nose and cheeks.
Night routine: Follow the same routine but use the Celestial Melting Gel Night cleanser instead. I like the gel night cleanser better as it gives a more smoother finish to the skin. Following this routine twice a day has left my skin supple and clear, my skincare goals that I set at the start. Sometimes I am tempted to skip the night routine but I've seen better results when it's used twice a day.
For those of you who haven't tried the Foreo facial cleansing brush, I would say your face is missing some serious me-time. The soft bristles is gentle on the skin yet sturdy enough to take away the dirt and give your skin a deep exfoliation.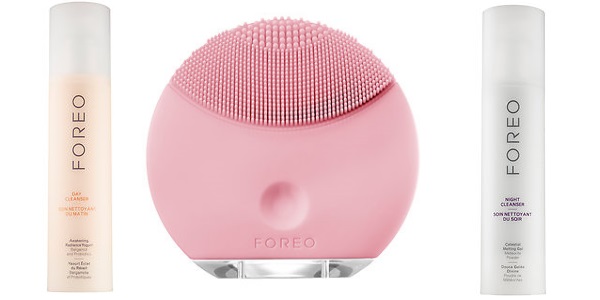 You will notice a major change in how your skin feels after every use. I noticed the skin felt softer and smoother, not to mention more hydrated. After every makeup remover attempt, I now use the LUNA mini as it purifies the skin from deep within removing dirt and other impurities.
When comparing this to other cleansers, this one gets brownie points as you don't have to replace the brush and you only have to charge this once and it will last for five months.  I'd say this LUNA mini along with the cleansers will give you a run for your money.
Foreo LUNA mini retails at $159, Foreo Awakening Radiance Yogurt Day Cleanser retails at $36 and the Foreo Celestial Melting Gel Night Cleanser retails at $43. It is available at Sephora and Murale.