Jessica Alba is always a knockout (and not just because of her looks), but she looked even more stunning than usual on the September issue of Allure in a light pink lace dress from Stella McCartney, brass bangles around her wrist, tousled hair and a natural makeup look that we adore. This look is the perfect way to keep yourself looking fresh as you embrace the warmer shades of fall. Here's how to get it.
Step 3: Add depth to your brows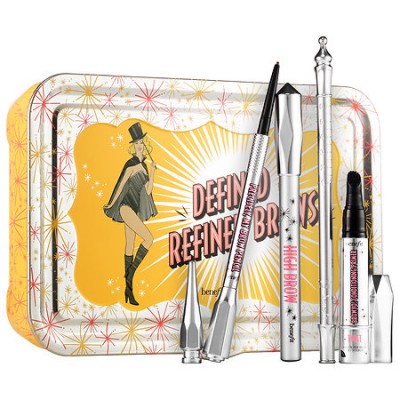 Thin, arched, too-high brows are out and the thick, straight, low brows that Jessica has in these photos are in. Embrace the natural shape of your brows and don't be afraid to fill your brows (especially if you fell victim to over-plucking in years past). To get your best brows, try Benefit Cosmetics' Defined & Refined Brow Kit ($44).