There's never a bad time to stop and smell the roses. I've long been a fan of the flowers themselves, but I'm always especially excited to see rose oil in more and more beauty products these days because the flower oil has a wealth of benefits for just about every skin type. Beyond its aromatherapeutic properties, rose oil contains an array of vitamins and antioxidants that moisturize, calm and condition the skin. It also helps even out skin tone and texture over time.
Cold-pressed rose oil is excellent at calming inflammation and helps promote healing of your skin as well. If your skin has been acting up in the summer heat or even if you're just looking for some extra TLC for problem areas, here are some heavenly-scented, rose-filled options.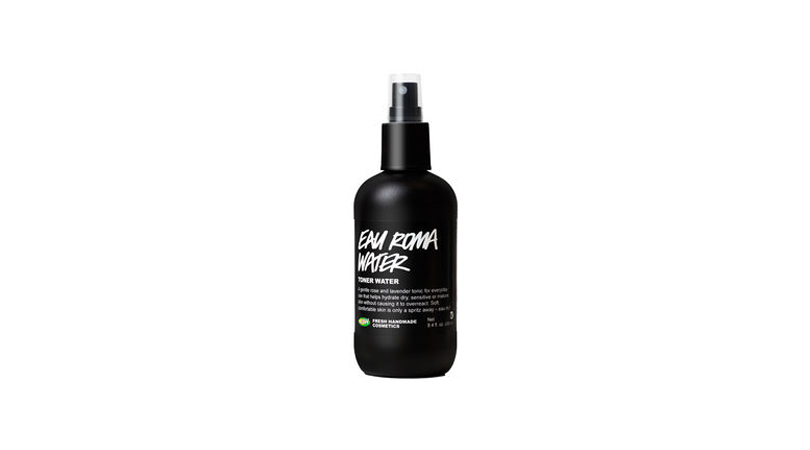 I have a personal bias towards Lush's Eau Roma Water ($23)–it's the one toner I always have at least two backup bottles of–but I'm always prepared to defend this bias against detractors any day of the week. Its lavender water and rose water formulation is perfectly balanced to sink in cleanly without aggravating the nose with too much scent. The rose oil within the rose water is truly the heart of the product because of the cooling effect it has on the skin. The aftereffects of this toner can often be felt up to 10 to 15 minutes after application; even a single spritz makes your skin feel moist and noticeably less red, with any makeup blending on much better. Meanwhile, pores seem to have have reduced thanks to the anti-inflammatory rose water. Treat it as a toner or an in-office pick me up, and you'll be shocked by how much your skin depends on it–on bad skin days, when you just don't want to aggravate it any further, three layers of Eau Roma often works the wonders that a restorative or cooling mask cannot.