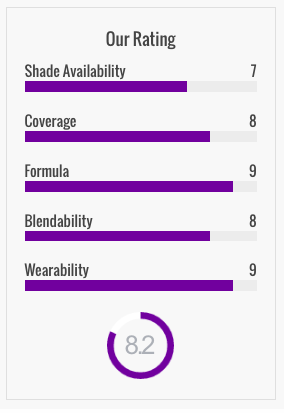 I've tried many tinted moisturizers before with ho-hum results; many provide good coverage and blend reasonably well with the skin, but none have made me and my skin feel extraordinary. However, cracking the seal on Mèreadesso's new and improved Tinted All-In-One Moisturizer caused my make-up world to shift and say, well, "Wow."
Housed in a sleek, white pump bottle the tinted moisturizer doesn't look like much from the outside. Yes, the bottle is well designed and getting the product out and onto your fingers tips or on a make-up brush is easy, but the real magic happens when you apply it to your face. The moment I did this all I could think to myself was "How do I suddenly have J.Lo's dewy like skin? This is unreal!" I shifted the angle of my face in the mirror and played with my bathroom lights to see if, well, the lights were playing tricks on me – they weren't. I even ran into my bedroom with a hand mirror to see if this dewy-like glow lasted in true light – yes it did.
It contains 16 botanical extracts, eight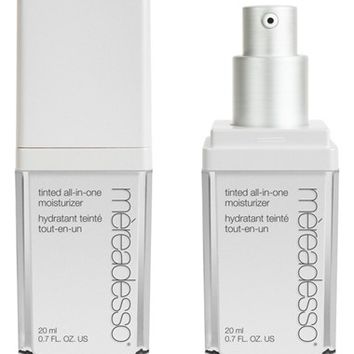 minerals and enzymes, and over 20 antioxidants such as aloe, vitamin A and cucumber, which performs like a super multi-vitamin for your skin. It hydrates, covers blemishes, acts as a face serum, primer, day and eye cream, as well as gives you J.Lo's coveted glow. The tinted moisturizer is very light weight and glides on easily, making it an ideal no-make-up make-up product for your skin. If you're travelling you can purchase the product in a convenient travel-size packet, complete with resealable closure, which fits perfectly in your purse or cosmetics case.
Mèreadesso's Tinted All-In-One Moisturizer retails for $48 for a 20 mL bottle.