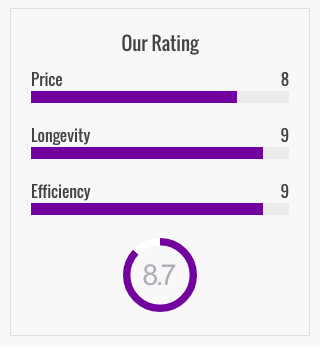 If you're a fan of the Benefit Cosmetics Hoola Matte Bronzing Powder, you will love the new Benefit Cosmetics Hoola Matte Liquid Bronzer. I'm hands down a dew-loving gal all the way, but as much as I love the Hoola Matte powder, I was overjoyed when these liquid darlings hit the shelves.
Having never tried liquid bronzing before, I was curious at how the texture would allow me to contour my cheeks without looking too heavy. The liquid bronze, to my delight, is smooth, lightweight and not too shimmery. It gives a naturally glowy look and makes it easy for contouring or to sport an all-over lush tan look. Plus, this liquid bronzer gives you the faux glow without the off-putting self-tanner scent that so many of our sunless products come with.
Pump a dollop of the liquid on the back of your hands and then, using the Hoola Bronzing and Contouring Brush, apply the bronzer beneath your cheekbones and along your jawline and hairline. I like using this brush as it's super soft and creates sexy contours with its ultra-plush dome shaped bristles.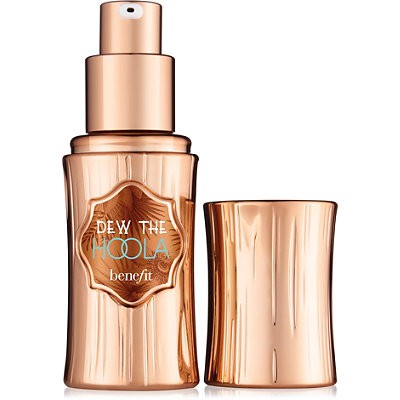 Then use a beauty blender to smooth out any excess. You can see that a light shadow is formed beneath your cheekbones and it looks very natural.
For added impact, sweep a light brush of the Hoola Matte Bronzing Powder on the cheekbones and follow this with an illuminating highlighter. You've got yourself a sun-kissed look.
I'm very happy to report that the newest additions to the Benefit Cosmetics Dew the Hoola collections are a hit in our books. It blends seamlessly and can be used on any skin tone. It's all in your comfort zone, Benebabes! This one gets my seal of approval!
Benefit Cosmetics Dew the Hoola Matte Liquid Bronzer ($36) and Hoola Bronzing and Contouring Brush ($31)