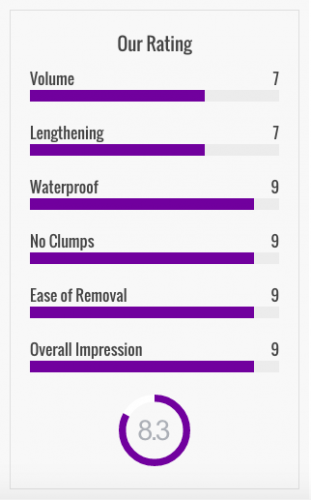 As someone who is always on the go, one of the biggest beauty concerns is for products to last all day long.When your days are extensive, unpredictable and hectic, the last thing you want to worry about is make up melting off of your face. This is why I was thrilled when I heard about Blinc and their line of Life Proof makeup.
Blinc's claim to fame are eye products that have a better-than-waterproof hold but are still easy to remove when you want to take them off. The collection is ideal for people with active lifestyles, sensitive eyes and live in environments with harsher climates. As someone who falls under all three categories, I could not wait to get my hands on Blinc.
One particular product I was keen to try was the Blinc Mascara Amplified which is supposed to be water-resistant and gives buildable, glamorous volume with no smudging, flaking, running or clumping.
I bravely wore it on a day which I knew was going to be long with back-to-back meetings followed by an intense and sweaty workout. I even checked to make sure the weather was going to be terrible that day.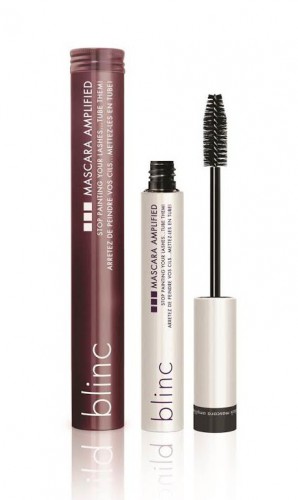 What's a better way to test this product than during a good old Canadian rain-and-snow-mix forecast.  Basically, I wanted to give myself no chance of reapplying my make-up and see how the mascara held up.
The results were extremely surprising. I've tried many waterproof mascaras before and have been disappointed. They always seem to end up running down my face or they are so powerfully water-resistant that it clumps and is too hard to remove. I was very pleased with what I experienced with Blinc. After almost 14 hours of wear, it still looked as though I just applied it on and there were no signs of clumping, smudging or flaking. The best part? It was super-easy to take off.
Do keep in mind, because of its advanced formula, removing the Blinc mascara needs to be done with warm water and some gentle pressure, not makeup remover.
I am absolutely in love with this product and highly recommend it to anyone who lives a very busy lifestyle and needs make up they can trust to stay on their face all day long.
Blinc Mascara Amplified ($30)