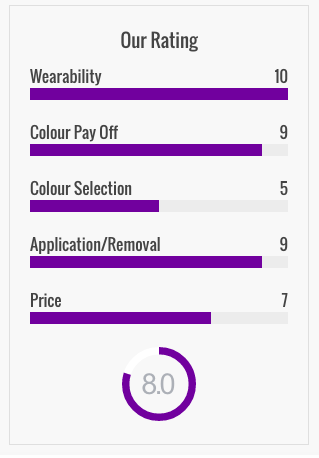 I don't know about you, but I love lipstick. In my opinion, a bold colour on your lips can spice up the simplest of makeup looks. On top of that, matte formulas are my favourite to use, but sometimes a matte lipstick can leave your lips looking flaky and feeling dry. Not to mention the cracking, bleeding, and feathering of colour outside your lip line that often happens with less than a few hours worth of wear. Enter Caryl Baker's Matte Liquid Lipstick. The pen-style brush applicator promises clean lines and even coverage when applying the hydrating formula. The limited edition holiday collection from Caryl Baker includes three different shades in their liquid matte formula. Euphoria (a pinkish nude), Amour (a vibrant fuchsia), and After Hours (the brick red colour) that I tested.
Staying power, along with good hydration is something a lot of matte lipsticks offer, but not many of them actually deliver on it. A few hours into a matte lip, and my lips are usually a flakey mess of dried out lipstick. Not only does this make your lips look extremely dry, it also has me wondering if everyone is paying as much attention to my lips as I am. It's because of this I usually stay away from matte lip products, and instead go for a glossy-finish lip if I know I'll be wearing it for more than a few hours.
The Caryl Baker matte liquid lipstick formula contains vitamin e, and beeswax to keep lips moisturized all day. This is really important when it comes to matte products, as they tend to dry out your lips quite fast.
I remained skeptical, but hopeful that this formula may be the one that finally fills my matte lip wish list. My test run of the liquid matte lipstick started at 10:30 am, when I was preparing for a long day out. I used a lip pencil I already owned in a similar colour to ensure that the product would stick. I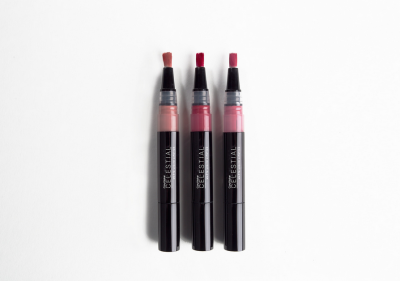 then headed out to a busy day with my lipstick in my purse, just in case it needed to be touched up. By lunch, I reached into my purse for my mirror and lipstick. When I checked up on the situation, I put the lipstick back in my purse as everything still looked perfect despite the fact I had been talking and snacking for hours. The colour had been locked into place on my lips all day. By the end of my busy day I settled in at home to eat dinner. My lips still looked perfect. Nothing had smudged out of place, and despite eating a few times, none of the colour had bled to the area around my mouth. At the end of a long day I like to remove all my makeup, and sometimes lipsticks with this kind of staying power are hard to remove. I was able to wipe away my red lips easily using a regular makeup wipe, and I was ready for my nighttime skin care routine in no time.

The Matte Liquid Lipstick is ideal for anyone who loves a bold lip with staying power. Perfect for a long day at the office or a night out, the longevity this has will ensure that re-applying your lipstick is the last thing you need to think about. The only thing I was unhappy with was the colour selection. Three shades which are not incredibly varying from each other AND they are only available for a limited time. Nude, pink, and red cover the basics pretty well but it would be ideal to offer up richer, deeper shades and also both warmand cool options.
The Caryl Baker limited edition Celestial liquid matte lipsticks are available at Caryl Baker stores and online at  carylbakervisage.com and retails for $24.