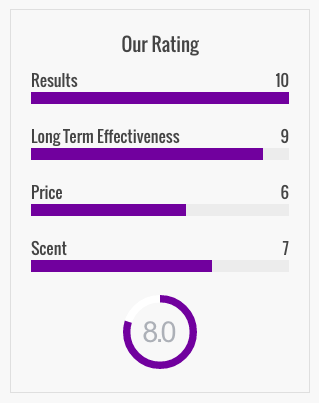 Finding just the right combination of hair products can be tricky for a girl like me. I have coarse, curly hair that has a life of its own on certain days. I was excited to check out the Kerastase Thérapiste System on recommendation from a friend. I realized some of the products were actually meant for over-processed, fine hair but decided to give it a try any way and I'm really glad I did!
Consistent colouring of my hair has certainly left it over-processed and dry. The shampoo and conditioner or "bathe and treat" combo worked wonders for my hair which I noticed right away. What made this combination different was the order in which the products are to be used. Instead of washing hair with the shampoo then following with the conditioner, you're to start with the Smart-Starter Conditioner ($45). This product helps to protect the hair from the damage shampoo can often cause. Just a little bit went a long way even for my tangled locks. The Balm-In Shampoo ($42) does an excellent job of cleansing the hair without stripping it dry. It foams slightly but not more than necessary and didn't leave my hair feeling rough.
The Masque ($61) is meant to be a rinse-out treatment but I've been using a tiny bit as a leave in conditioner to ensure my hair retains as much moisture as possible. If you have thin, fine hair, do not attempt this! The formula is very thick and will weigh your fine hair down, so follow the instructions and be sure to rinse this out.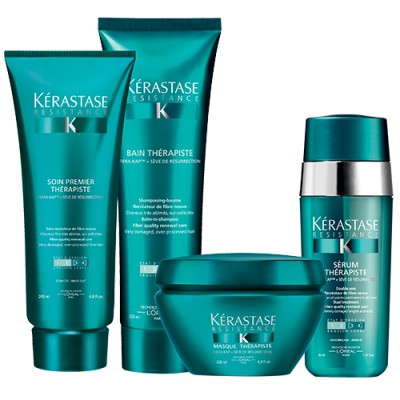 The Dual-Serum ($55) is a better choice for fine hair but can work well for thicker hair, too. Combining an oil based serum + a creamier, opaque serum, this product helps treat split ends, prevent frizz and also provide heat protection from hot styling tools.
One drawback of this line is the scent. Don't get me wrong, it's not bad but it is heavily fragranced. On days when I had a headache, I had to skip these products altogether.
Also, while this salon industry product line has a high end price point, it did wonders for my hair this summer. I feel it's worth it for some of the products but maybe not the entire range – it's a total splurge in that sense.
 The Kerastase Thérapiste System is available online and in select salons across Canada.