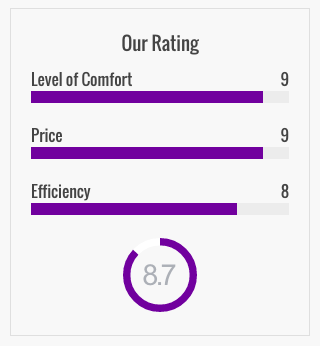 In order to prep my skin for the holidays, I visited the Panorea Skin + Spa for an exfoliating facial. The spa uses Laboratoire Dr. Renuad products. It's a Canadian brand that relies on research and innovation to advance the study of skin. You can be assured that their products come with a seal of medical credibility. Just like some of you, I'm new to the brand and this piqued my interest.
I booked the Signature Facial which is customized to your skin type while addressing specific concerns. It includes a deep pore cleanse, exfoliation, extractions, décolleté massage and mask. The aesthetician Sandy made me feel right at home. After a warm cup of tea, the first step was to find out my facial concerns so using a machine with ultra-violet rays. The machine shows dark spots, brown spots, black heads, white heads, pigmentation and more. Sandy then asked me what my skin concerns were and what my day and night cleansing regimen was.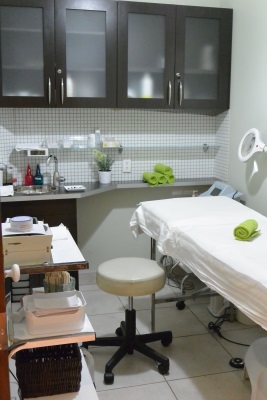 My skin was quite dehydrated with a few blackheads and dark spots. So my custom facial was designed to treat this along with hydrating products. After gently removing all my makeup with SeboBalance Cleansing Fluid Milk, Sandy proceeded with the deep pore cleanse and exfoliation. The exfoliation was the best part as I could literally see the open pores after it was all done.
It was incredibly relaxing and as Sandy let the clay mask dry on my face, she massaged the décolleté and upper back and it gave rejuvenating a whole new meaning. I felt like a brand new person, you know what I mean?
After the clay mask was removed, Sandy wiped off any excess and I was given the mirror. My face was literally shining, without any serums or moisturizers on the face. It was my skin glowing. I was very impressed.
I then popped my head back into the machine and I should say, I noticed big difference. Sandy then suggested how I should change my facial cleaning routine and what concerns I needed to address first. She also prescribed a few products best suited for my skin. She even wrote them down for me because it was quite a long list.
Here's my new regimen that I haven't failed to follow daily:
– Day and Night Cleanser: SeboBalance Cleansing Fluid Milk
– Lotion: SeboBalance Clarifying Lotion
– Exfoliant: Peel Pads
– Serum: InnovHyalHA Volumizing HydraSerum
– Day Moisturizer: Global Defense – Youth Defender
– Night Moisturizer: HydraScience AHD3 24H Light Emulsion
– Weekly Mask: HydraScience Multi-Hydrating Mask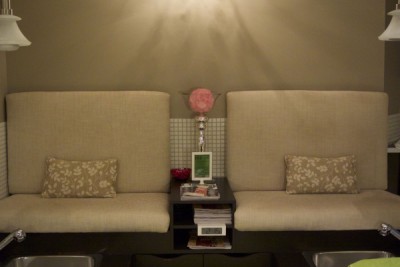 The 60 minute facial at Panorea Skin + Spa is $100.