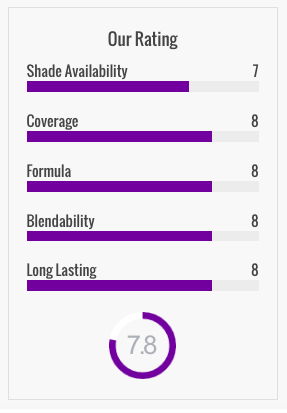 CC creams seem to be in an endless supply these days and everywhere you turn – boom – a new one hits the market. Magazines, beauty bloggers and many of my friends have touted the wonders of the all-in-one properties of CC creams; a colour-correcting cosmetic product which addresses redness and sallowness and also provides coverage like a foundation.
I'm a late beauty-trend adopter because my skin is sensitive and has been known to react unfavourably when I use products by a brand I'm not familiar with. It's like getting into a car with a complete stranger; as far as I'm concerned, you have two choices. Proceed with extreme caution or don't get in the vehicle at all. So when a chance came to review Marcelle CC Cream with SPF 35 I said to myself "Let me throw caution to the wind and see what all the fuss is about."
Marcelle's CC Cream comes in an easy to use pump bottle which is great for extending the product's shelf life and for controlling the amount you want to use. When reading the packaging for the cream my jaw dropped when I saw these words "Infused with pure 24K gold". Is this for real? Yes, it is. The precious metal assists with the product's efficacy, to help reduce the appearance of dark spots and imperfections of the skin. The cream also boasts 12 skin-boosting benefits housed in its 30 mL bottle, such as complete coverage, shine control, reducing fine lines and wrinkles, and SPF 35 protection.
The consistency of the cream initially appears thick and heavy when I pump it into my hands but upon applying it to my face, it instantly thins out and is easily distributed and settles quite nicely. The medium coverage it provides is great if you don't want to appear too heavy of mask-like.
I've now replaced my daily foundation and instead am using this CC cream everyday. I've received quite a few compliments on my skin, particularly from several make-up artists which, I know, is pretty major. I've also got my mom hooked on the product, as they say sharing is caring.
Marcelle's CC Cream with SPF 35 retails for $29.95 CAD at your local drug store.