My regular, daily routine consists of mascara, concealer and blush. I tend to skip foundation because of the perils that abound. Colour matching to accurate (or believable) shades for one. Then there are formulas that claim to do one thing and don't deliver or formulas that simply don't last and fade in a matter of hours. The final nail in the coffin – I HATE foundation I can feel on my skin. The irony: I'm a makeup artist and, as such, I have obligations to fill my professional kit with the best innovations in products out there which means I have to try everything out on myself to see if it's worth a spot in the kit.
Then came my chance to review Maybelline Dream Wonder Liquid Touch Foundation and, upon first glance, it's an extremely thin veil of colour which leaves you questioning the medium to full coverage finish it claims. Surprise, surprise, this smooth, non-cakey finish is indeed a dream with its superb ability to blend evenly and without streaks or piling.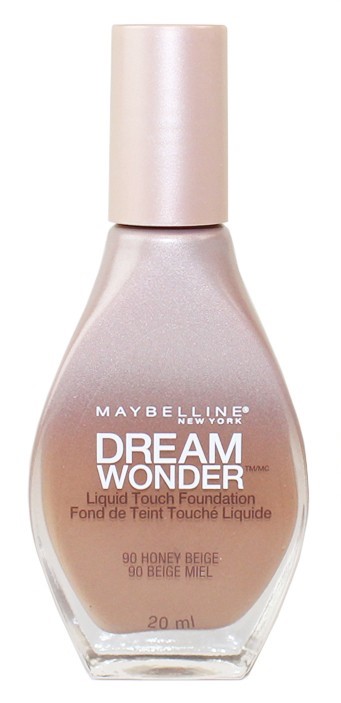 The natural look left on the skin upon a single, light layer application gives truth to the cliché saying "looks like you're not wearing anything at all". Verdict: this foundation has a weightless, dewy finish that comes in 12 shades and thanks to it's silky smooth formulation, it's easily mixed with the other colours in the range, making it possible or me to shade match multiple clients. This is for sure a new go-to in my pro kit.
Maybelline Dream Wonder Liquid Touch Foundation retails for $13.99 CAD at your local drug store.