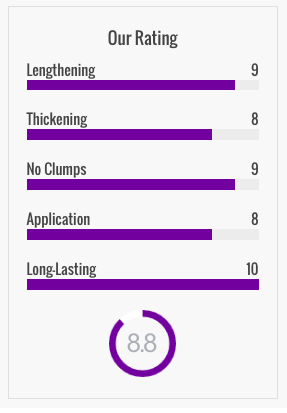 A great mascara is like throwing on your favourite pair of heels. Regardless of what you're wearing, it can change the whole look. What makes a mascara so great, however, is just as complex as finding the perfect high heels. It has to have the right colour, finish, wear-ability and, of course, it has to fit all your curves properly. Step in Maybelline Lash Sensational Mascara and you've nailed every ask, one after the other.
The formula uses the lowest wax levels and purest black pigments which make for a black sheen with a liquid-y texture vs. the thick, somewhat goopy texture of its contemporaries. The wear-ability lasts from a.m. to p.m. without the smudging, flaking and smearing around.
Considering the length and volume achieved, that is a miracle by mascara standards. The six different lengths of bristles on the brush allow it to catch every lash, short or long making this a true find in the wide and product-heavy world of mascara.
Maybelline Lash Sensational Mascara retails for $7.99 CAD at your local drug store.